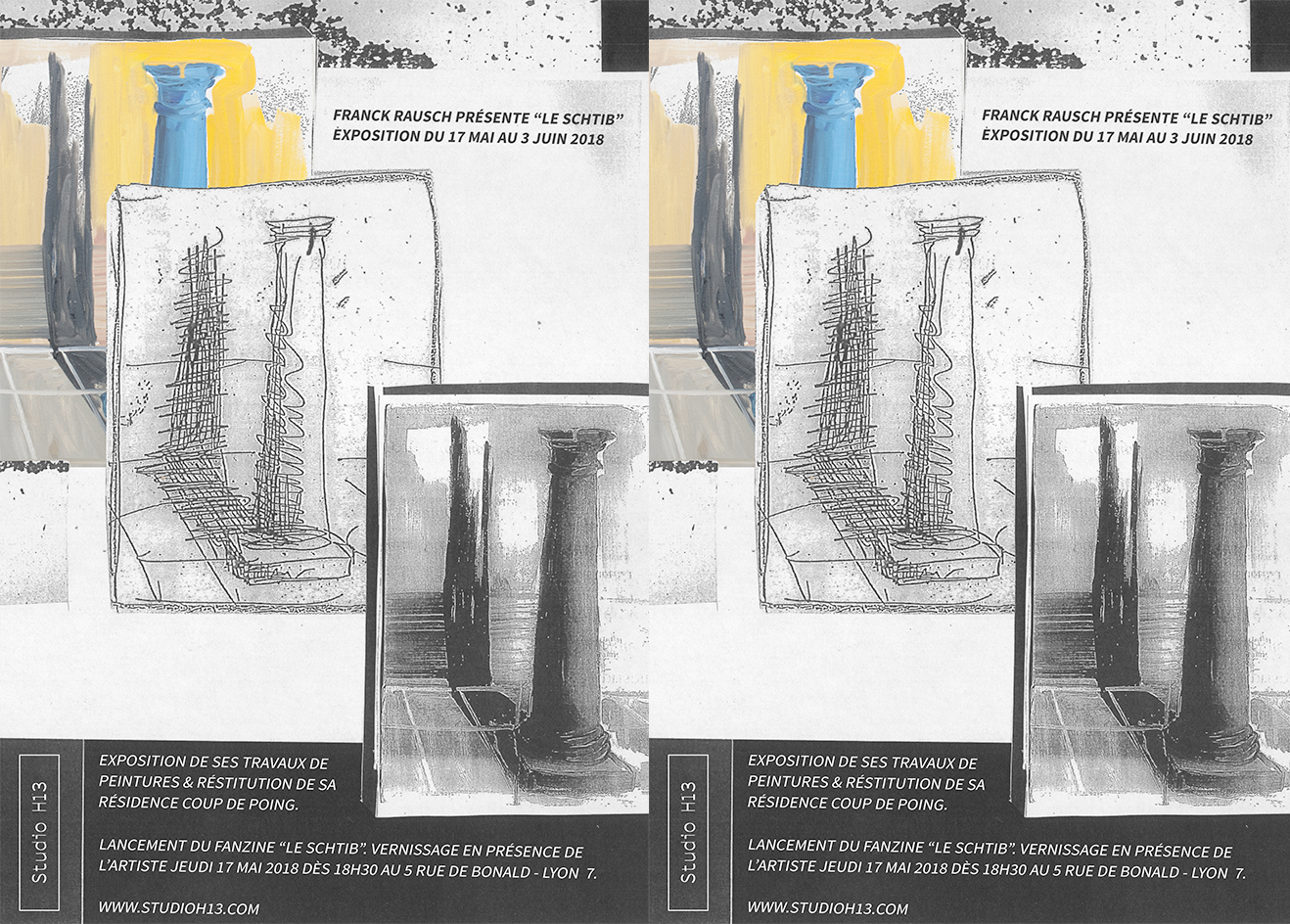 "Le Schtib" by Franck Rausch.
Franck Rausch is from Strasbourg but live between Paris & Berlin, where he paints and draws.
He brings with him eight canvas and some drawings for his solo show at Studio H13.
One week later a fanzine was born: "Le Schtib ambidextre".
2x 32pages black & with laser, one cover hand painted, hand numbered and signed by the artist.
Launch on Thursday May 17th 2018.
Exhibition till June 3rd 2018.
Facebook event: https://www.facebook.com/events/202623143880768/
Instagram Franck Rausch: https://www.instagram.com/franckitow/