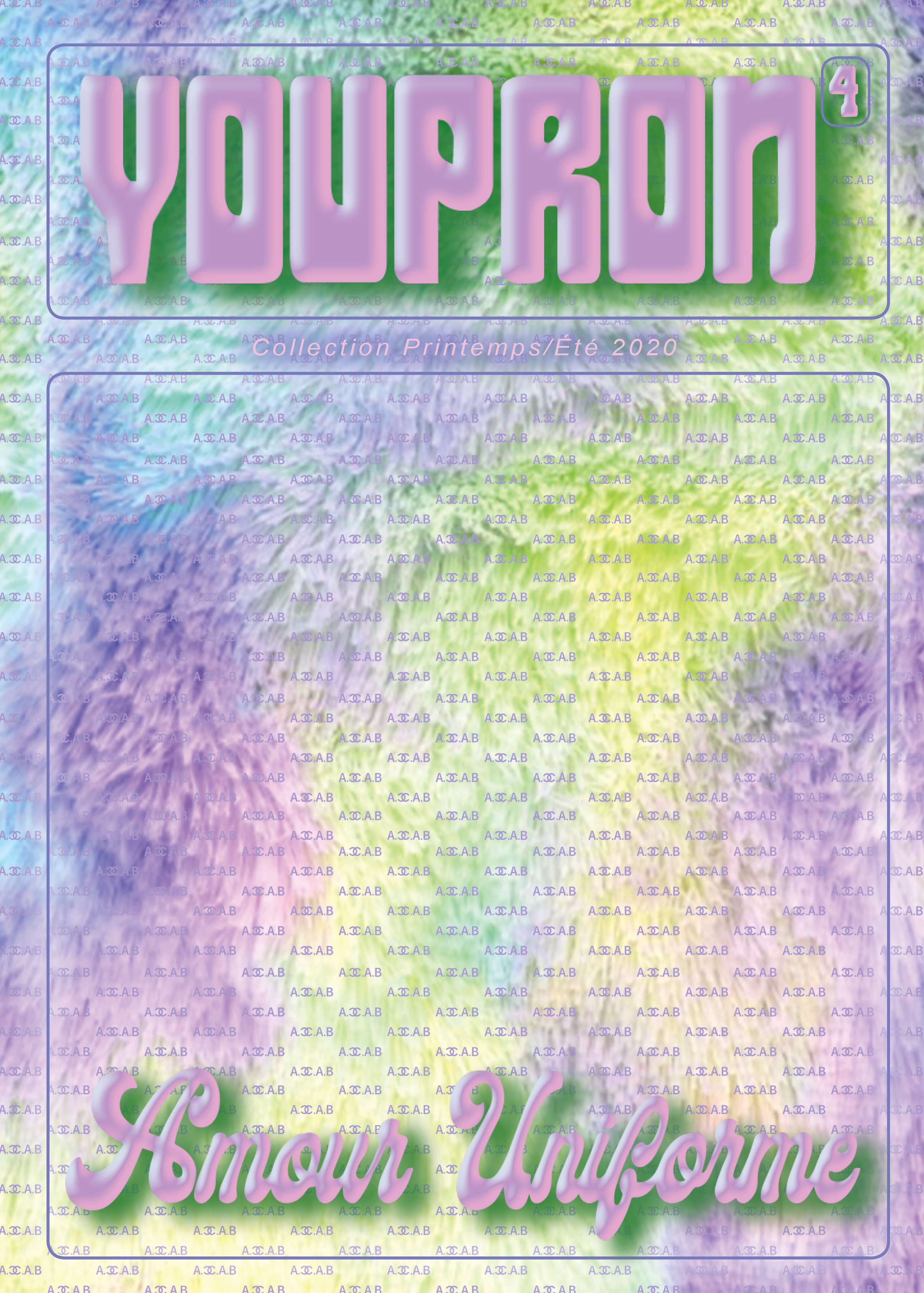 Youpron 4 is finally out: "Amour Uniforme"
Youpron is a familly house engage into feminist, sexist, pro gay, trans, straight and more that promote love by pornography.
Wet & messy since 2017 they show their vision of a better world throught pornography, capitalism & honey moons.
4th number of their crazy ultra graphic zine. This one is all about uniforms, with contributions by:
– Romy Alizée
– Garance Bonotto
– Arnaud Manuel
– Hector Mosko
– Rebecca Dorothy
– Etaïnn Zwer
– Bertrand Nodet.
Zine launch and public exhibition opening on July 4th & 5th on appointment only.
Contact us via h13studio@gmail.com or via Facebook or instagram to book a 25min meeting with the artist and our team.