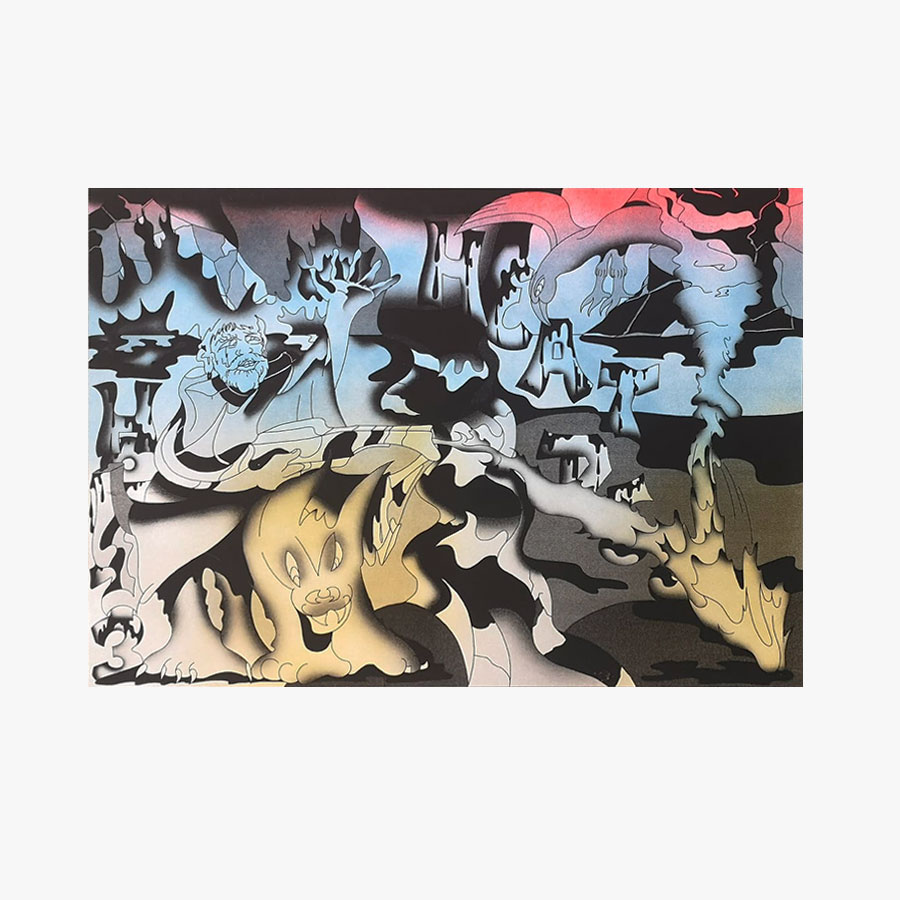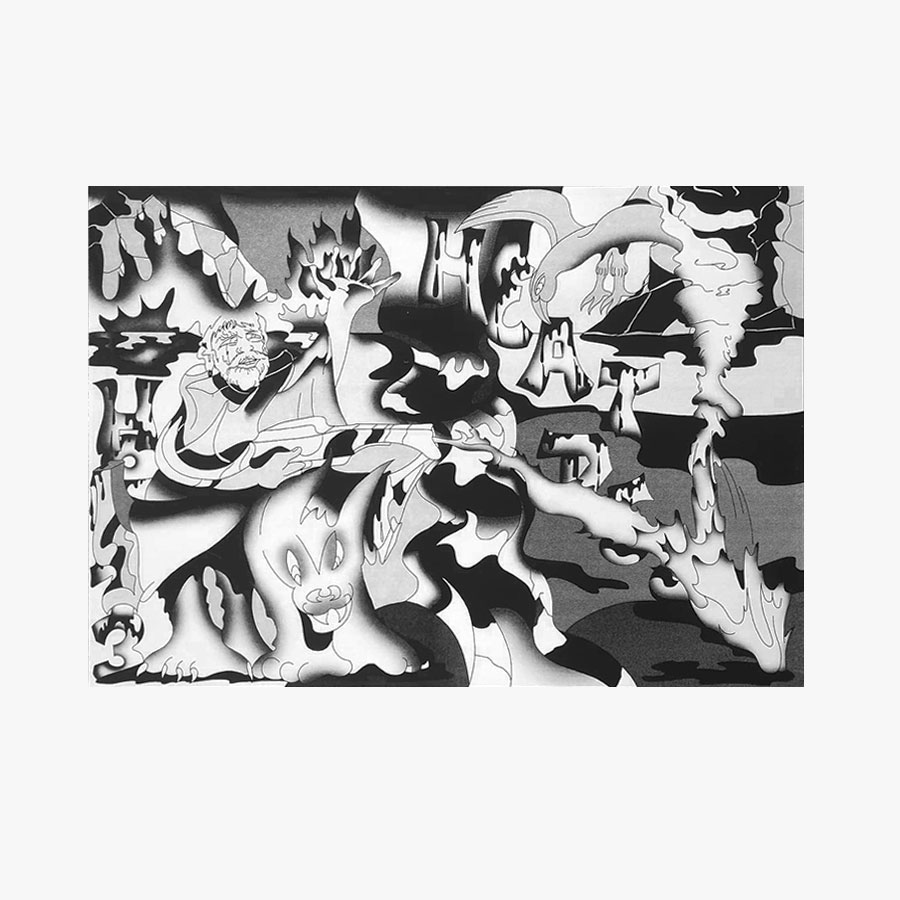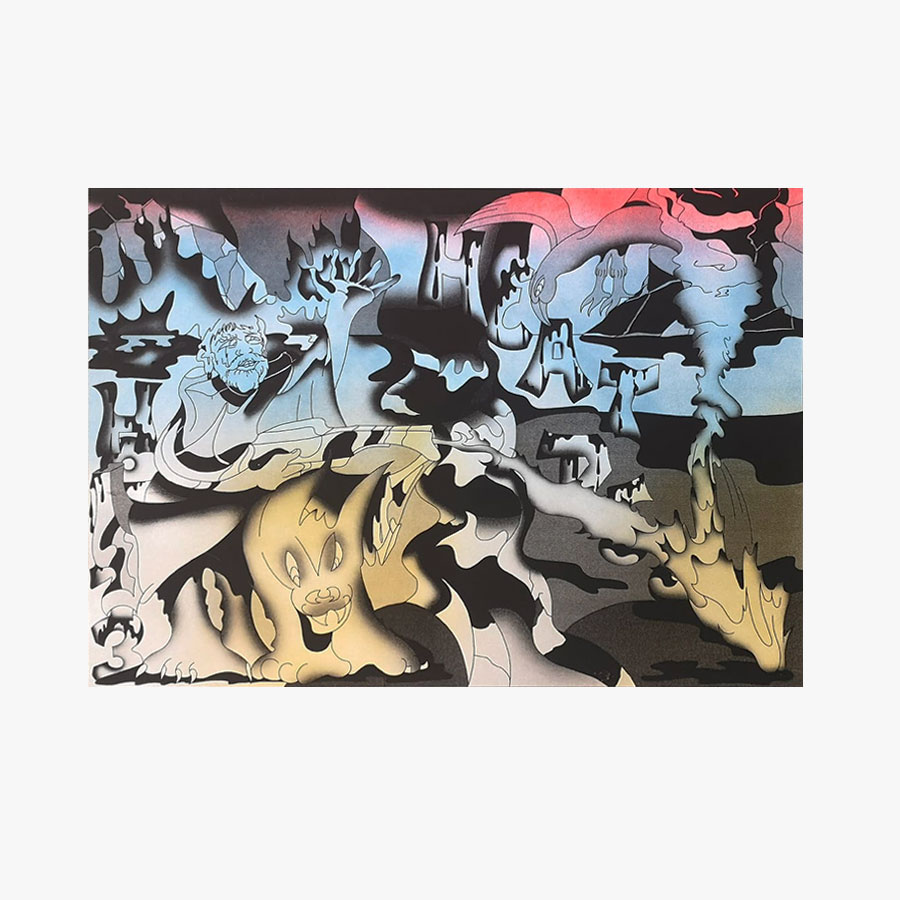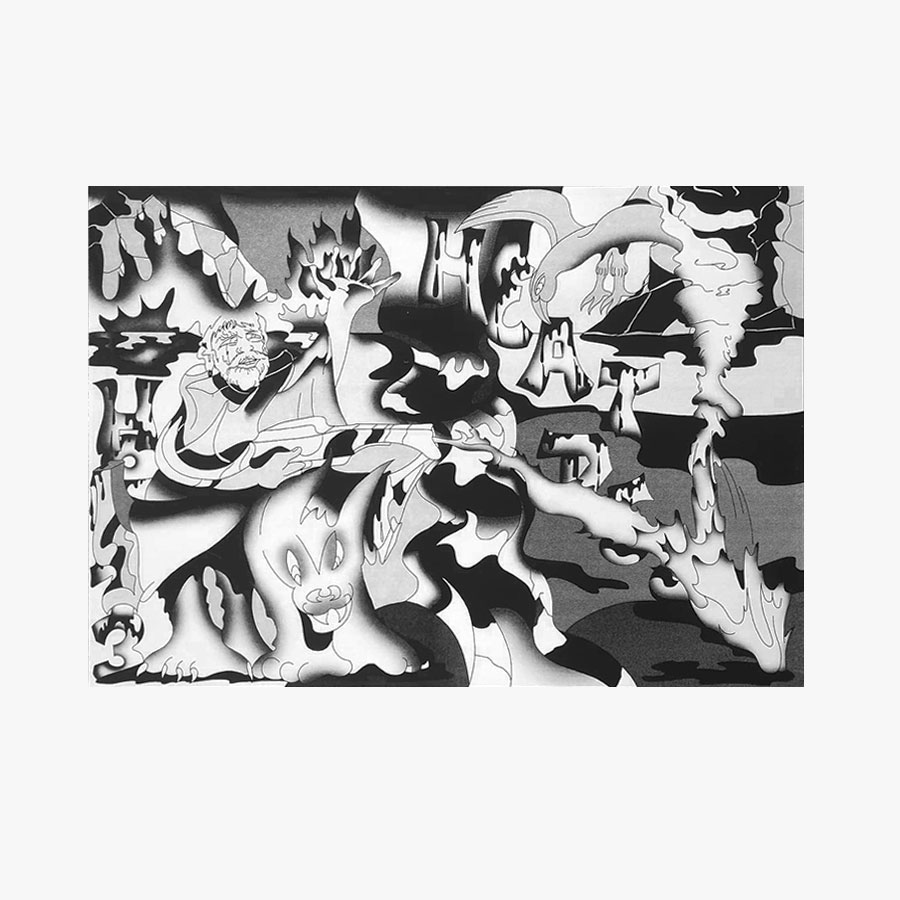 1 colour screenprint on paper & original spray painted paper at the occasion of "In Heat – Grosse Chaleur" a residency & solo show by Recsoverto at Studio H13.
Ask for images of the different colour available, they are all unique.
Hand-numbered and signed by the artist on the back
Size: 50 x 70 cm
Freelife Vellum Natural White 260g/m2
50ex.