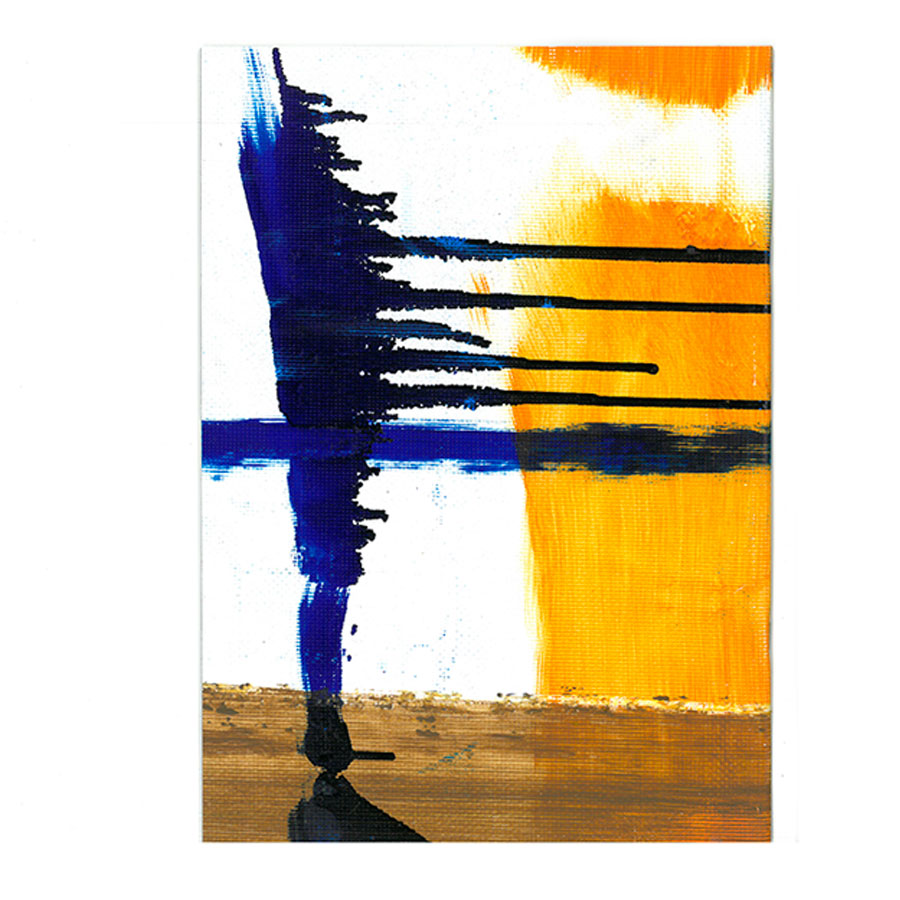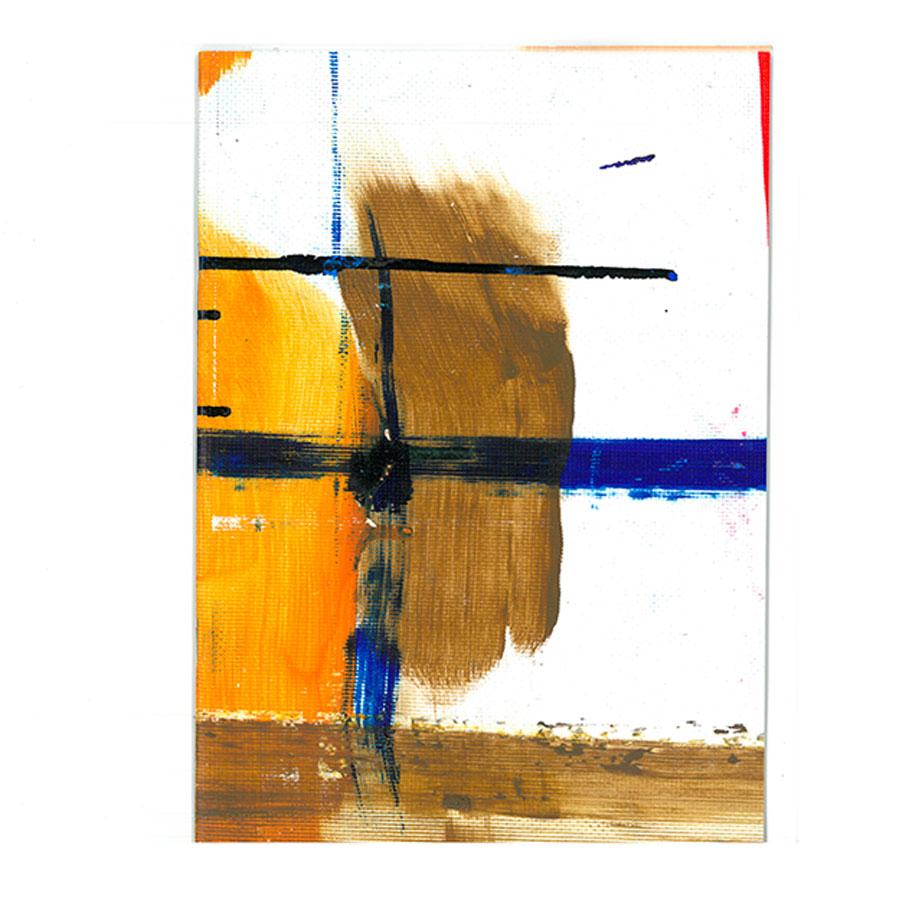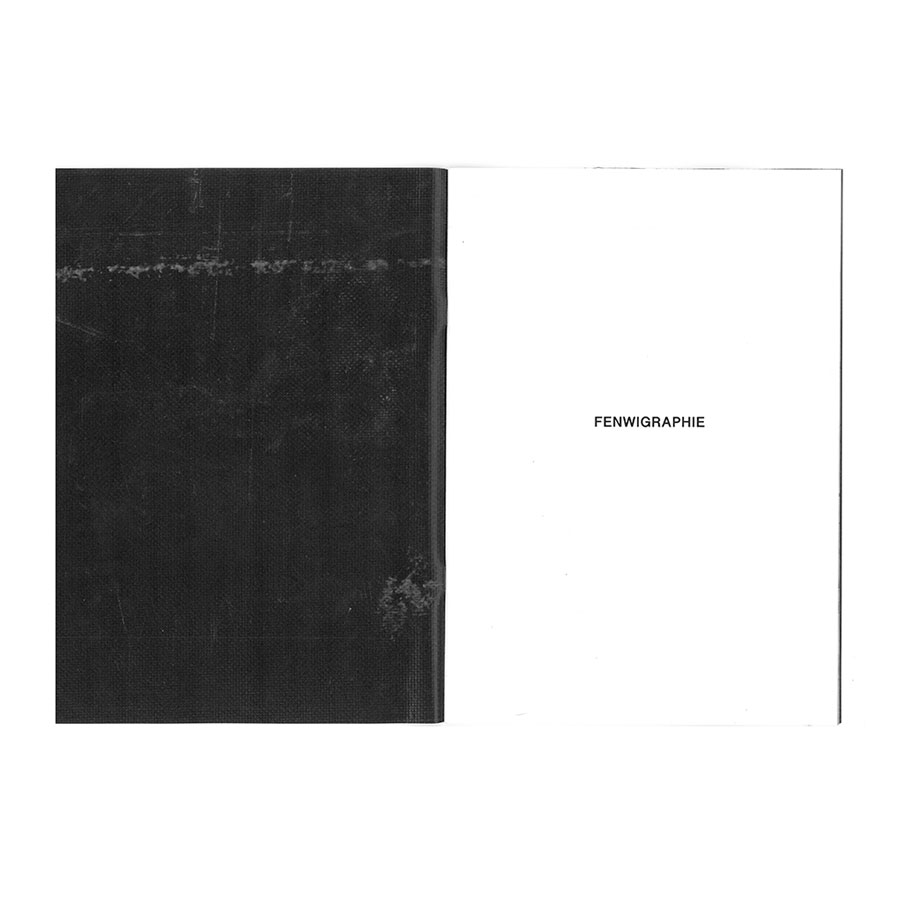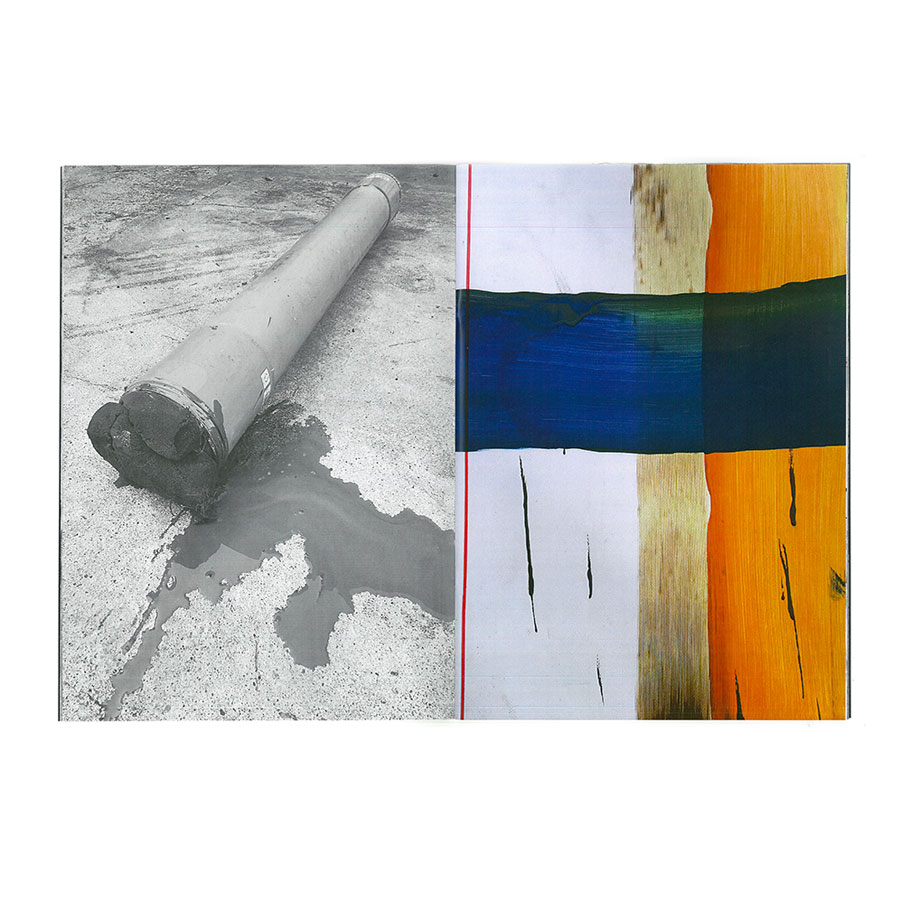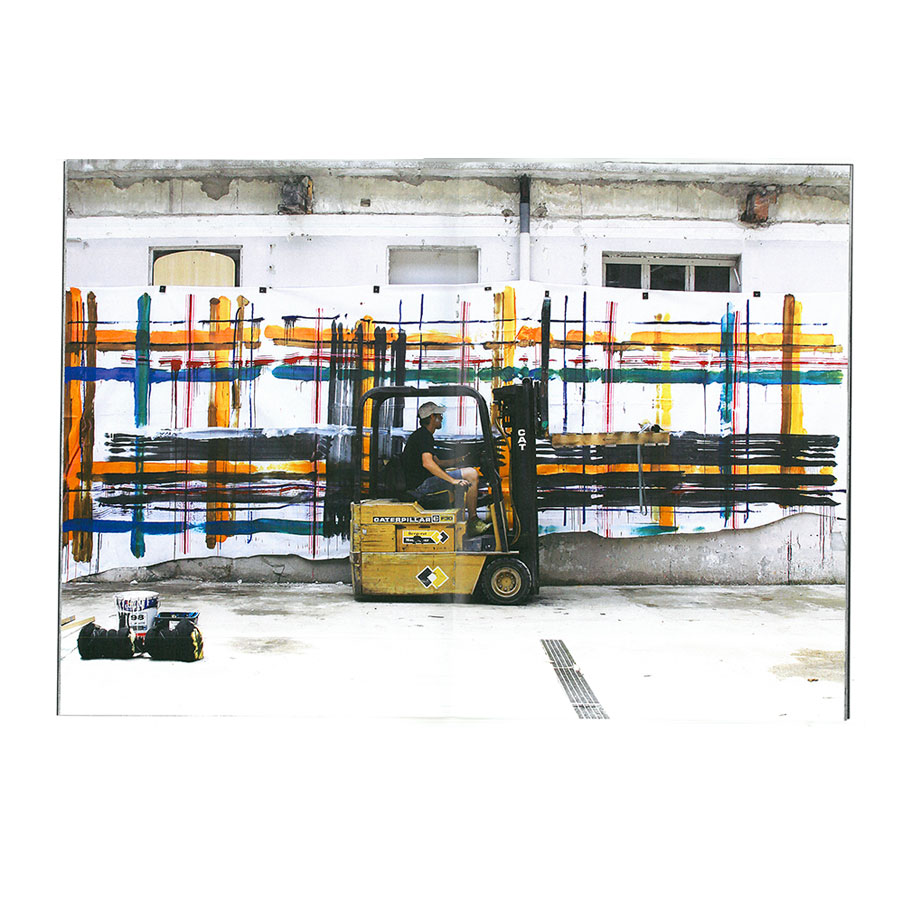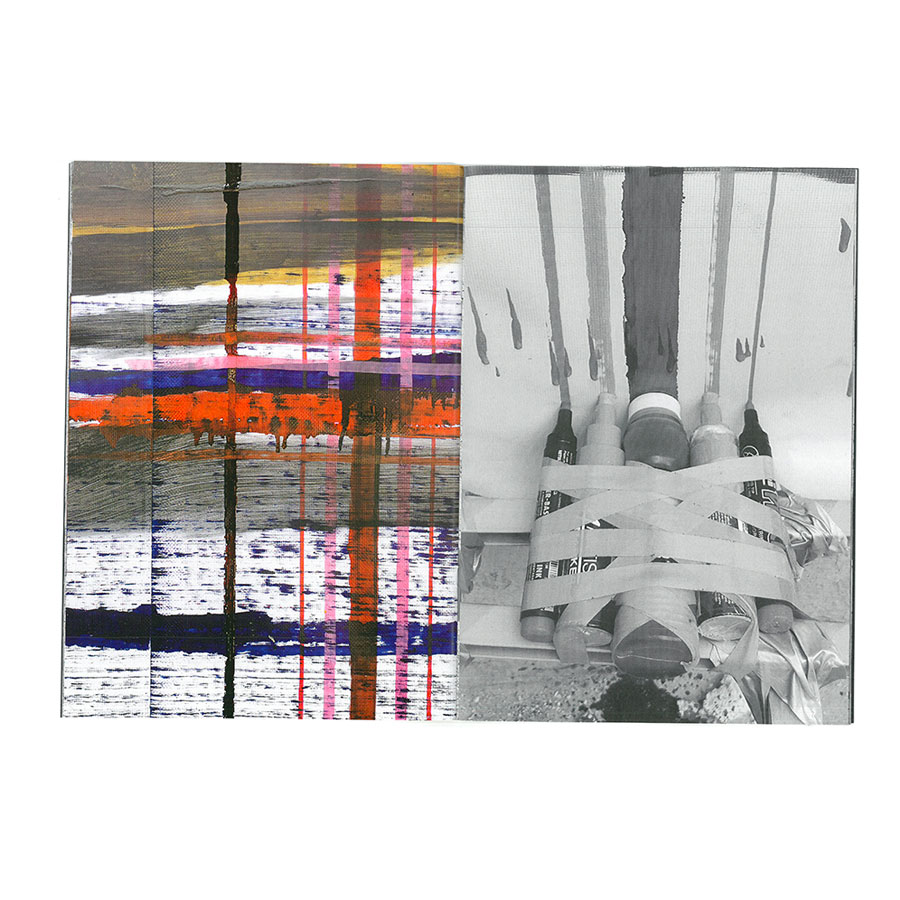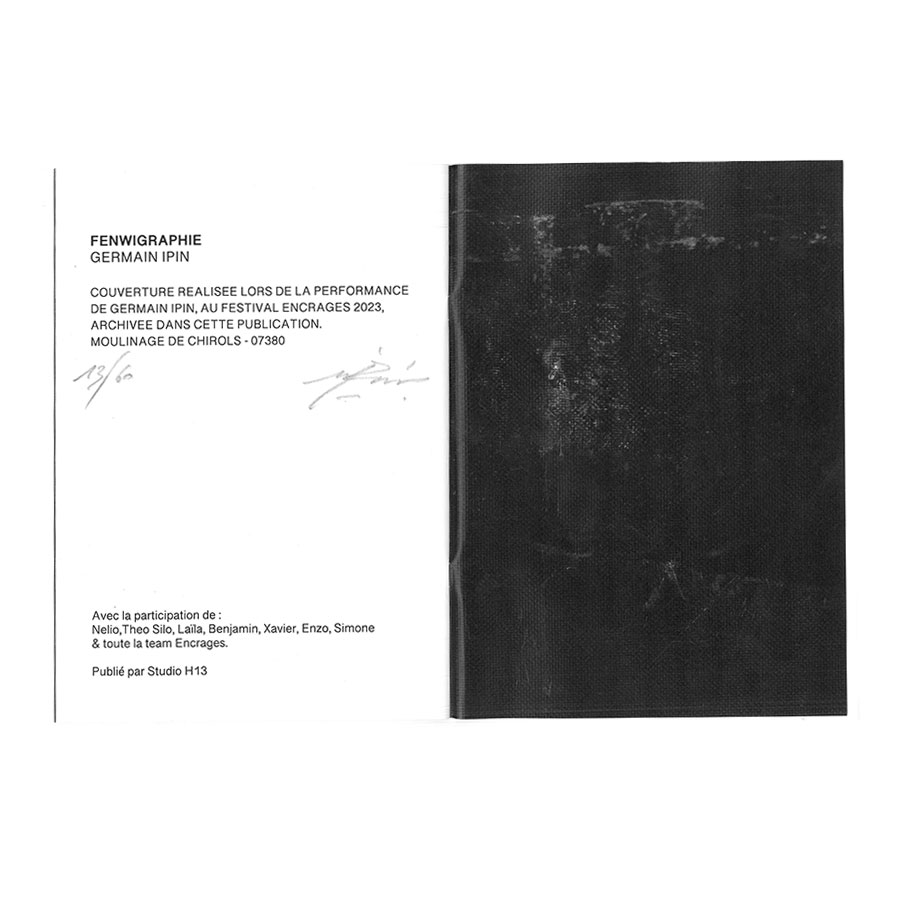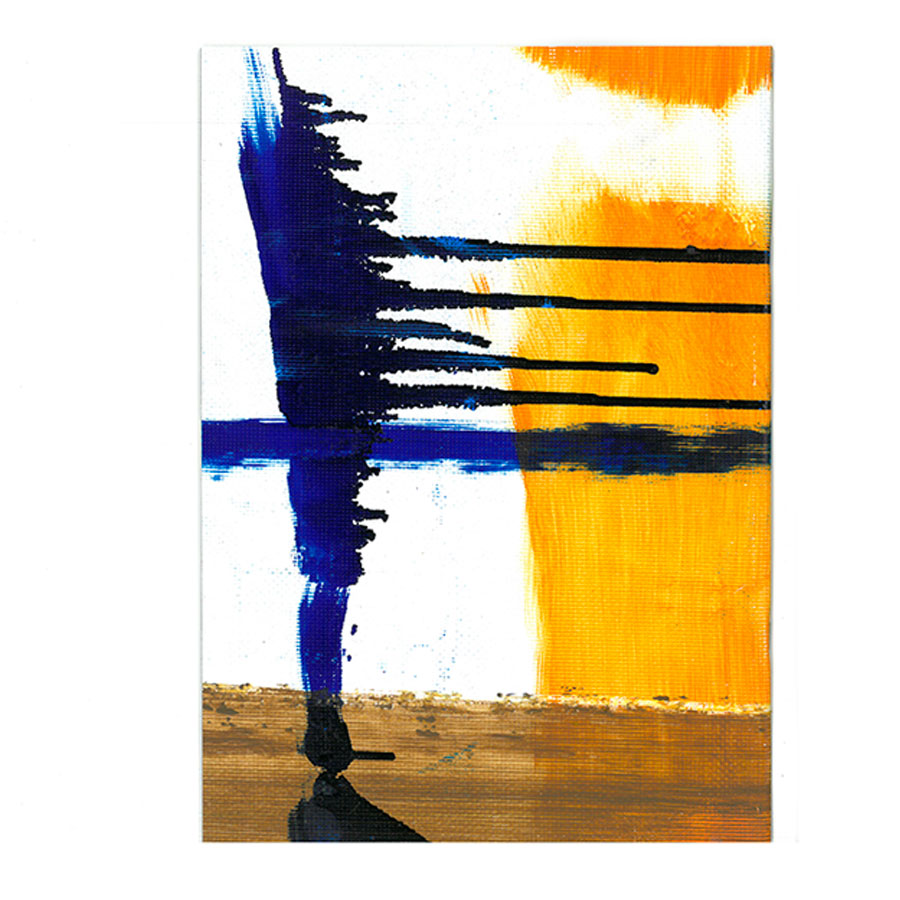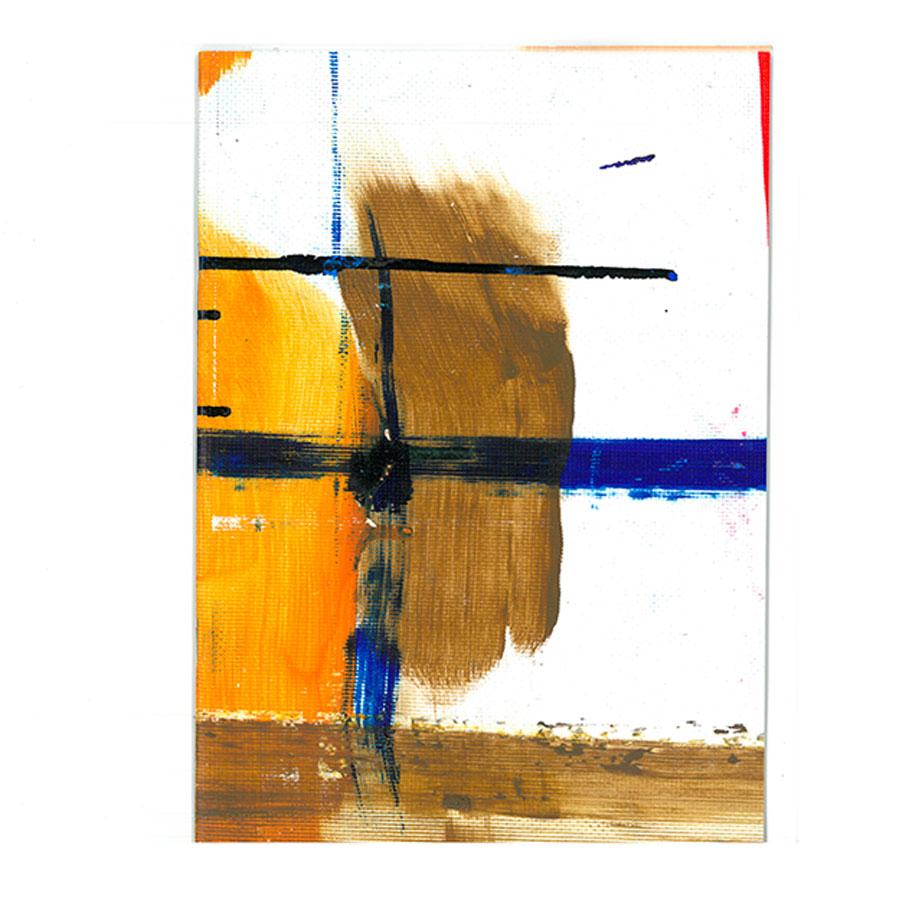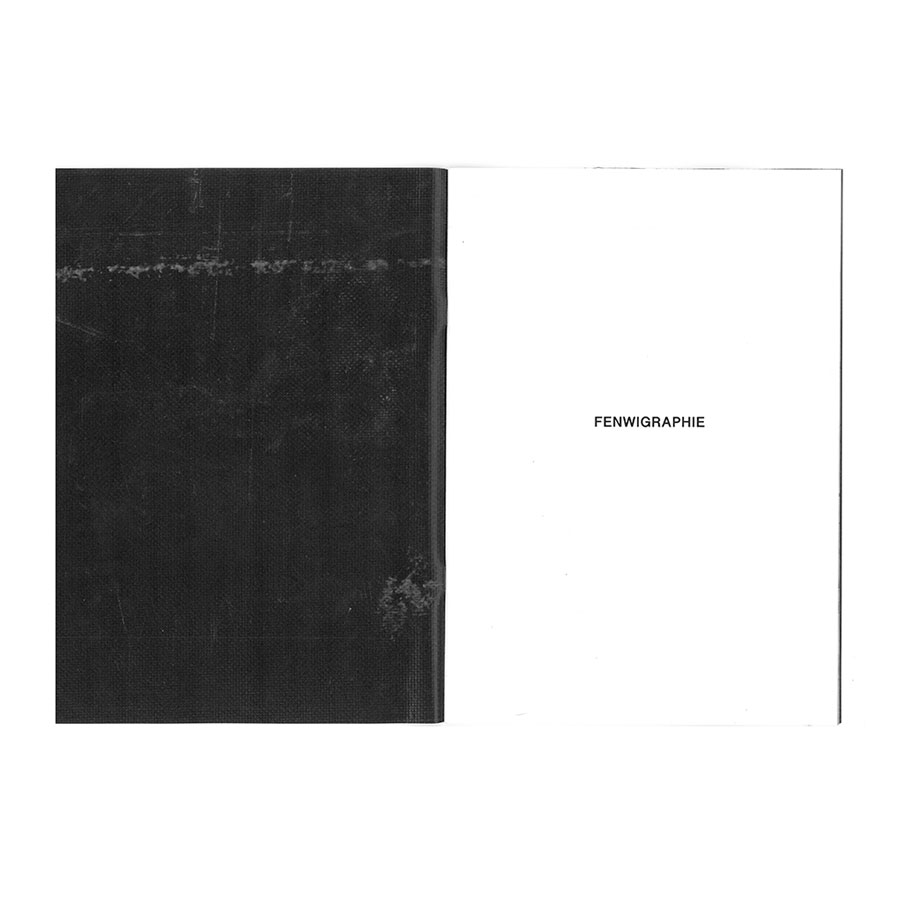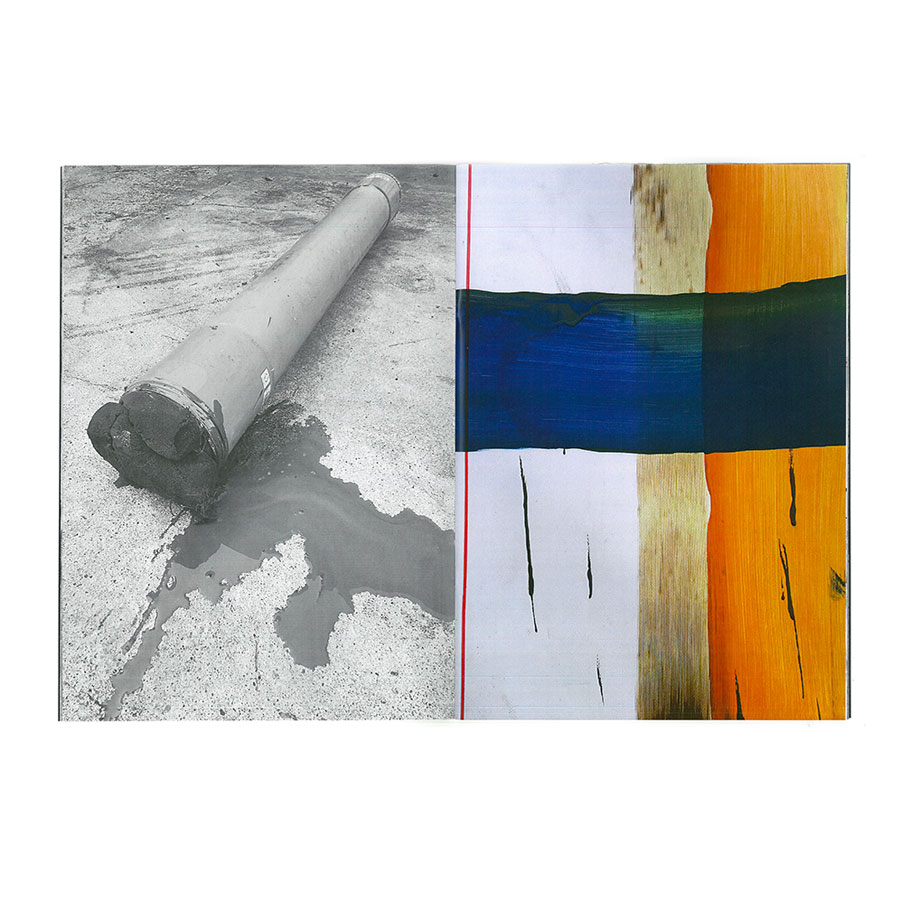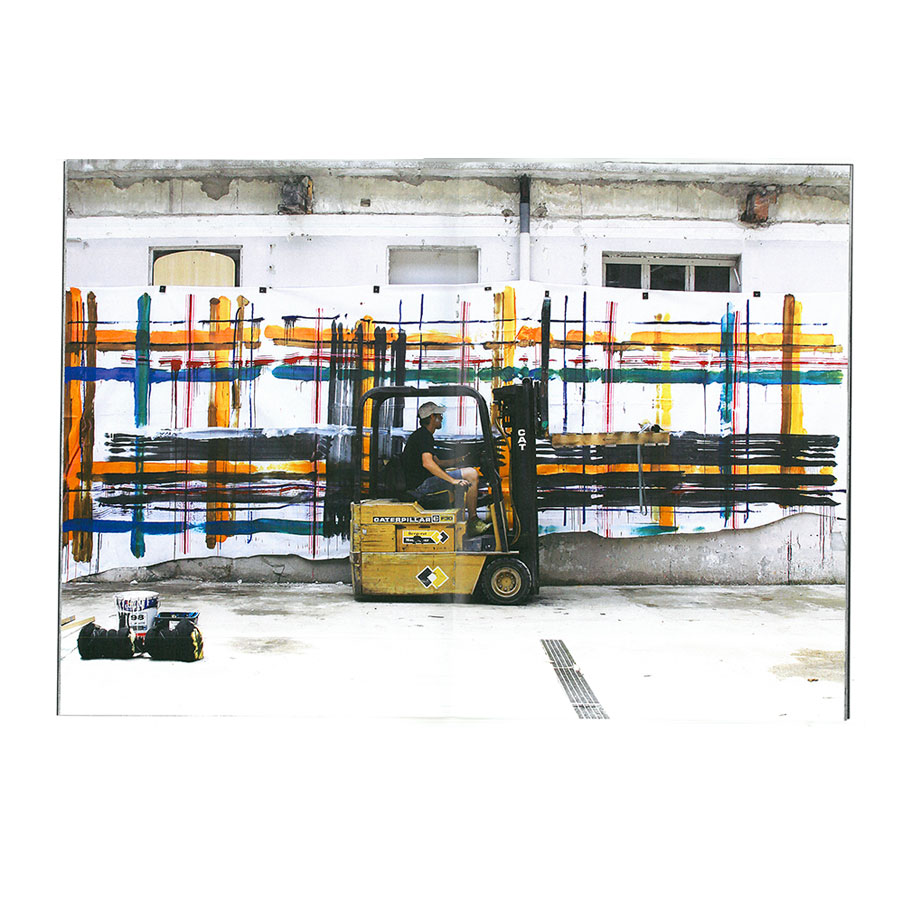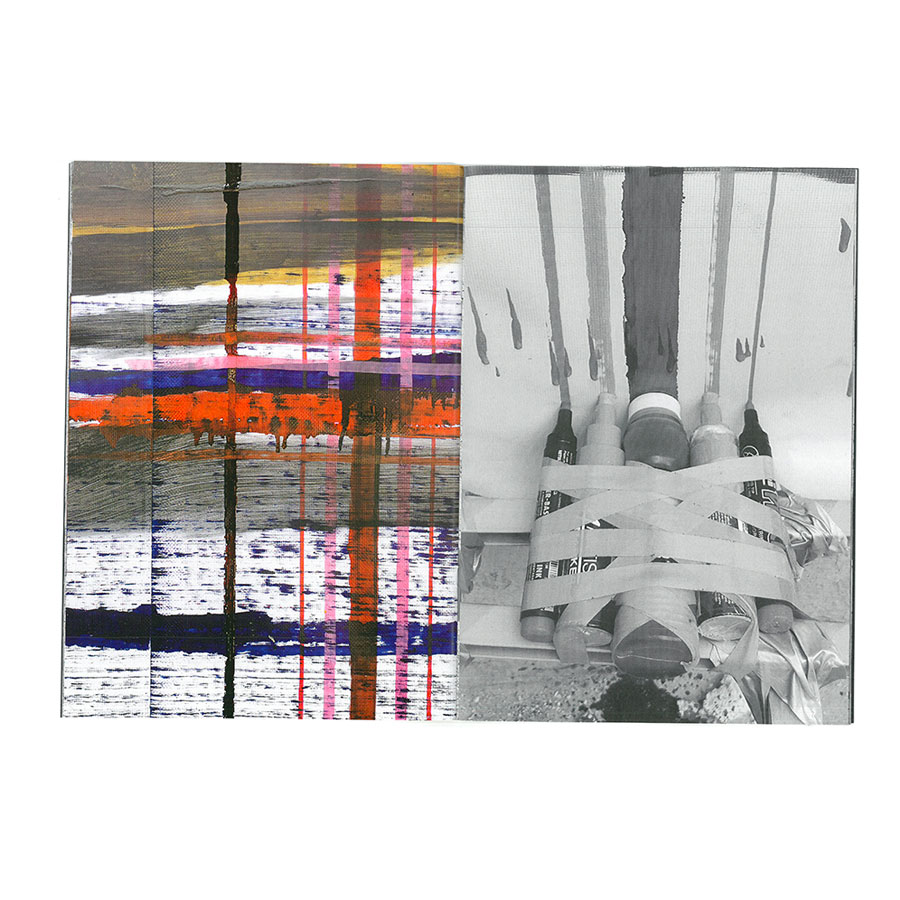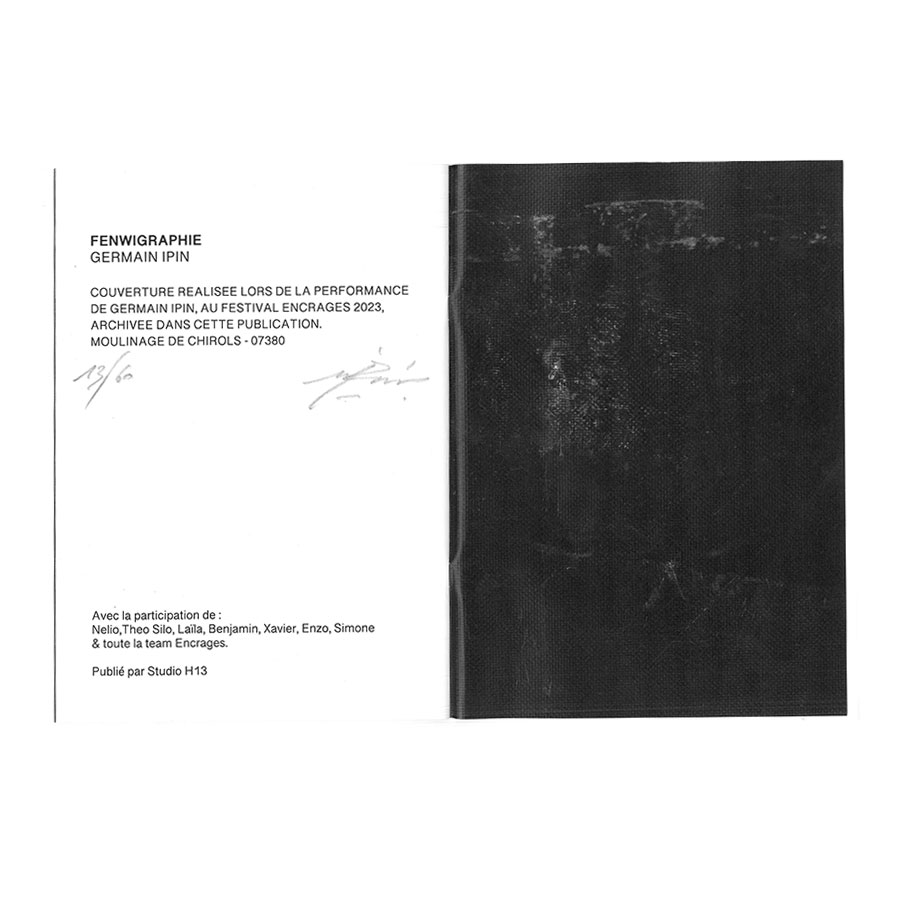 Fenwigraphie by Germain Ipin
10 in stock
First book of Germain Ipin about his "Fenwigraphie".
Book made during The first edition of Encrages Festival in Le Moulinage de Chirols – France in June 2023 – presenting tools and process.
Original cover cut from the piece made at the festival and shocased in the book.
Format: A4
24 pages
Laser color
Perfect binding
Original cover
60ex.
10 in stock