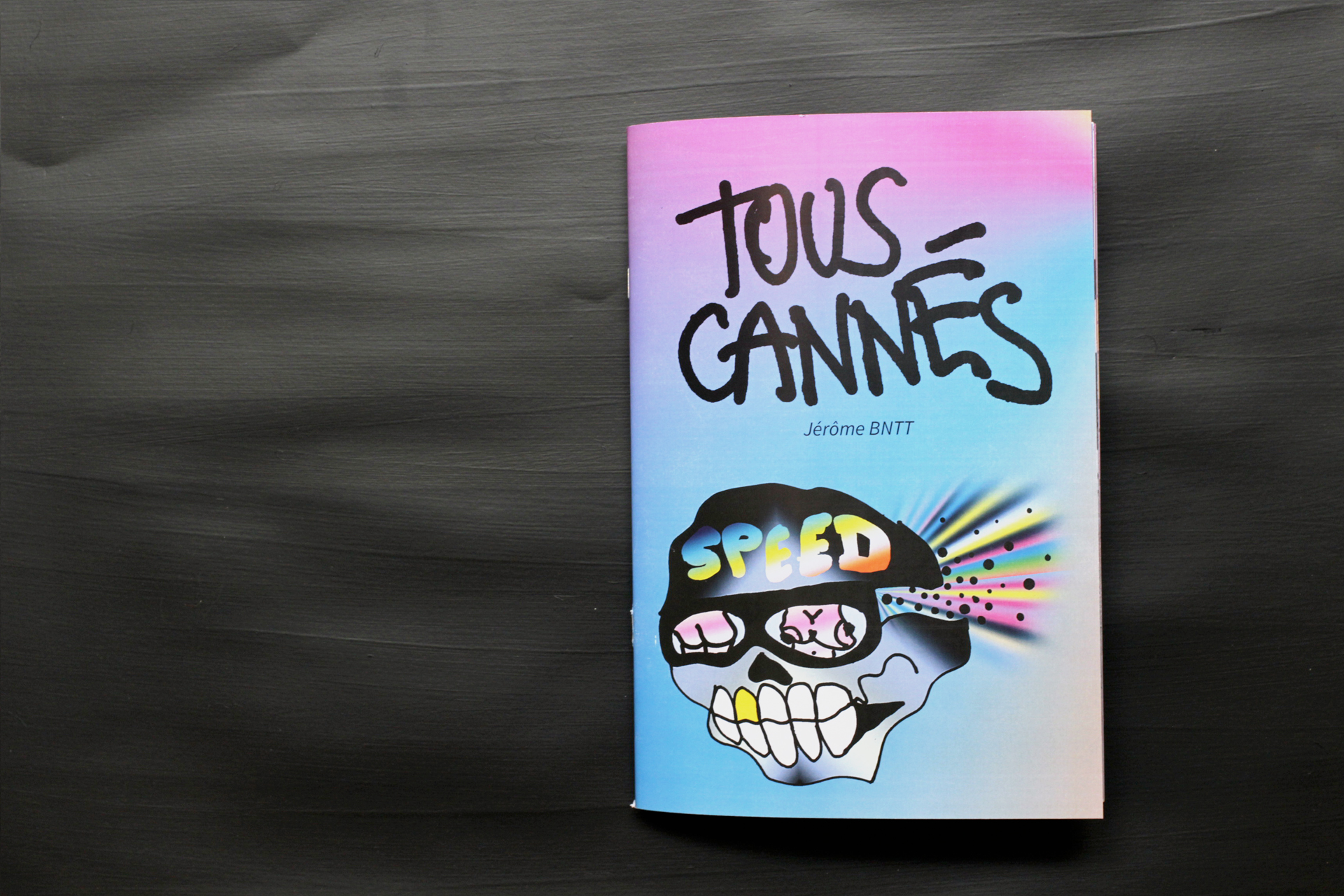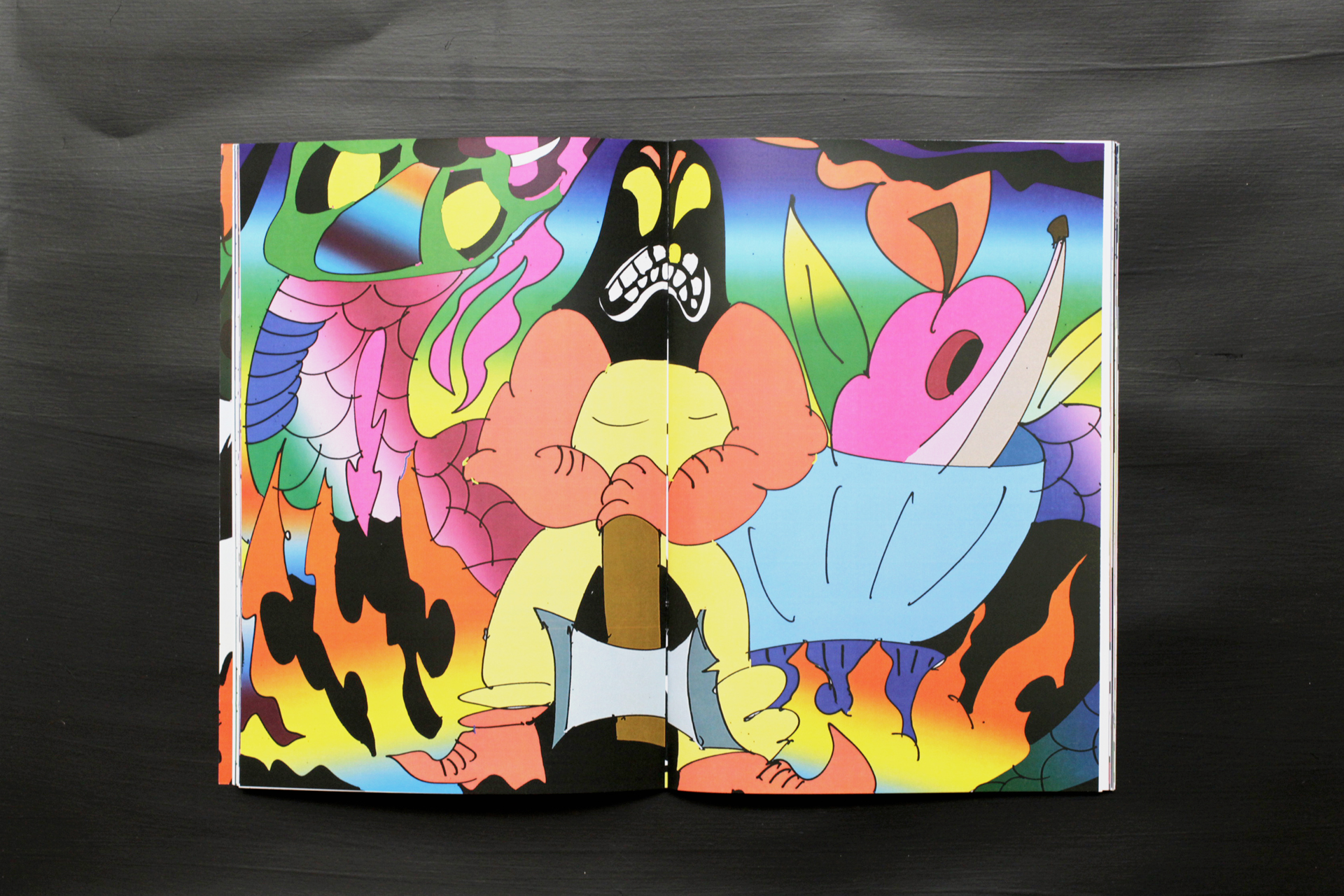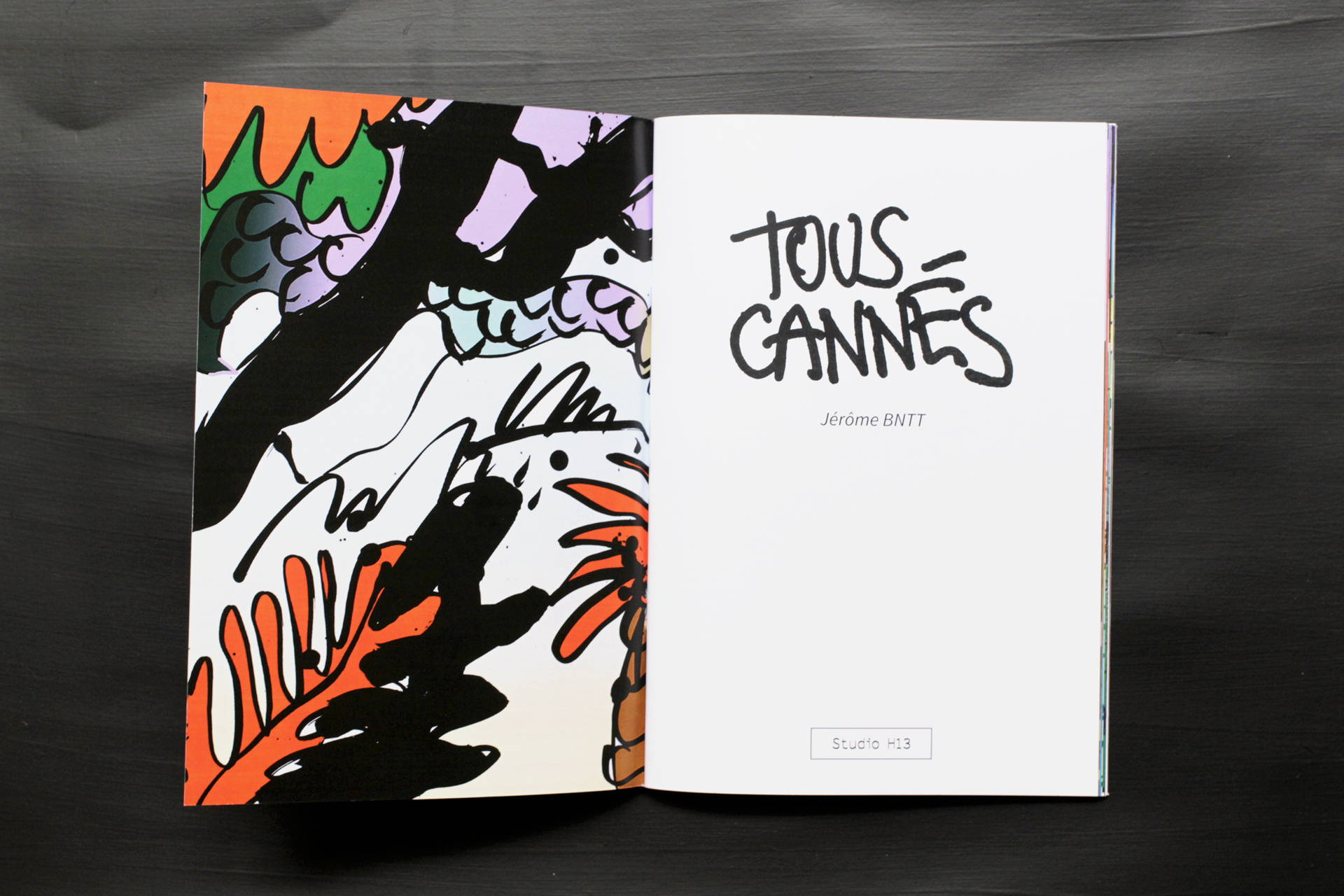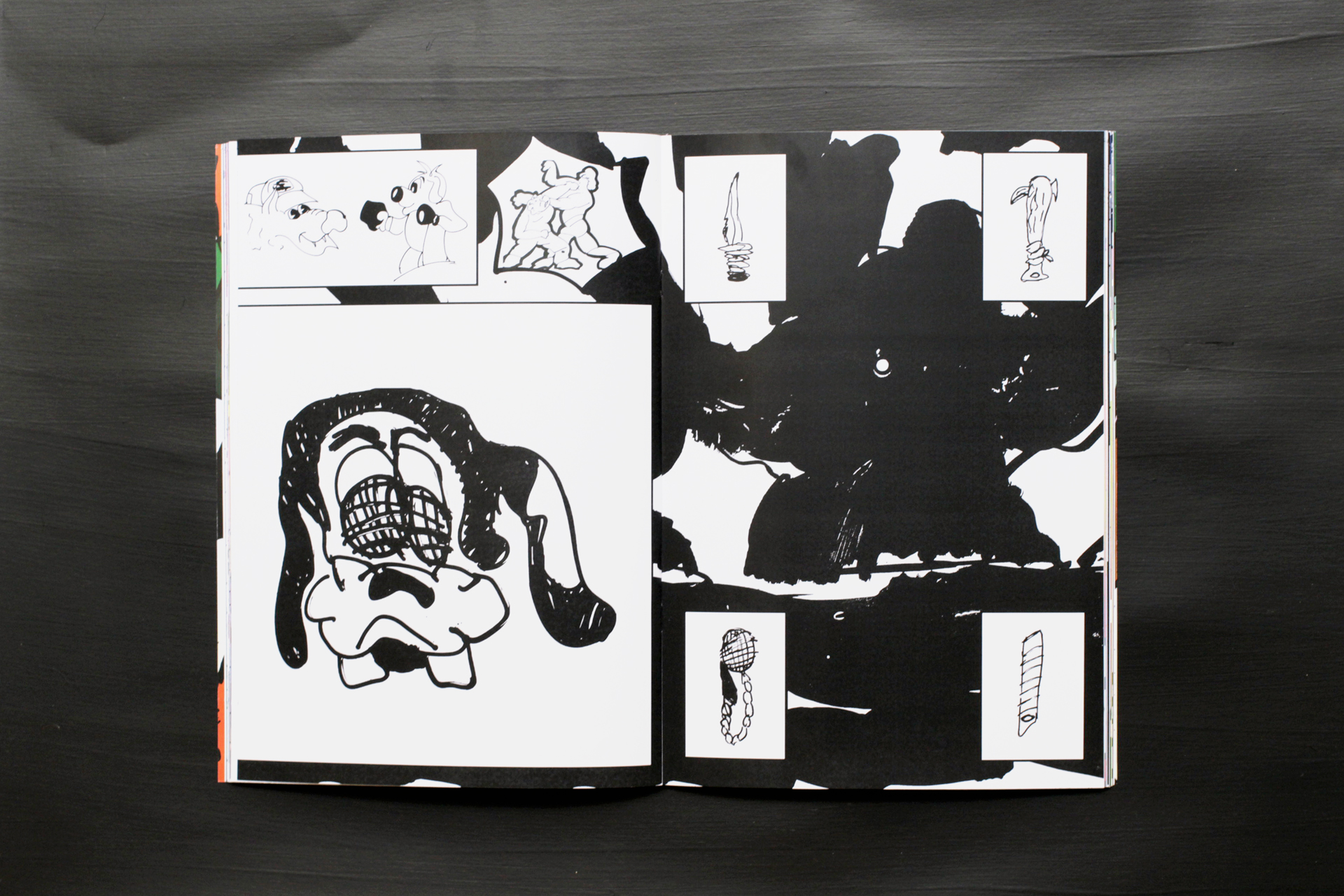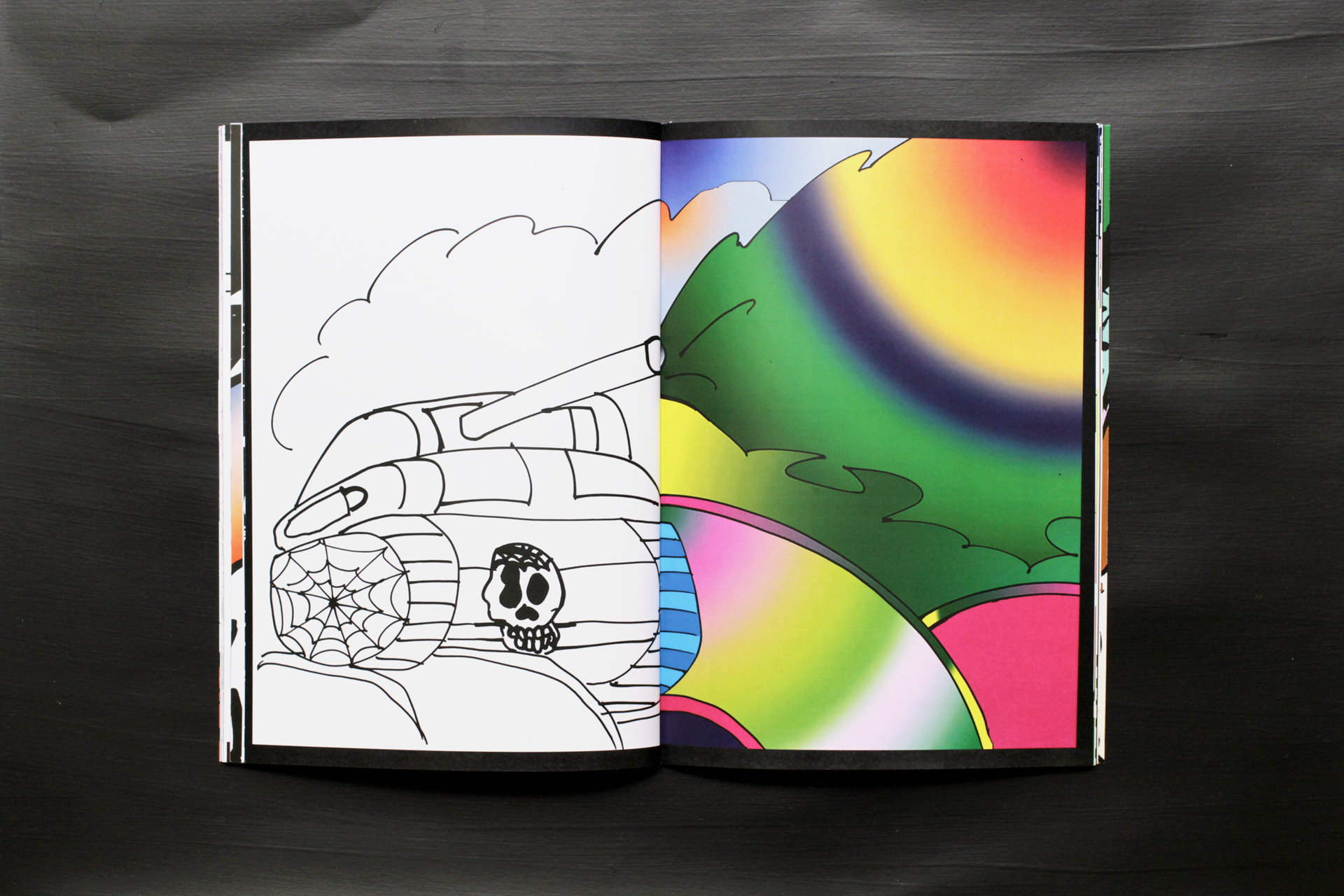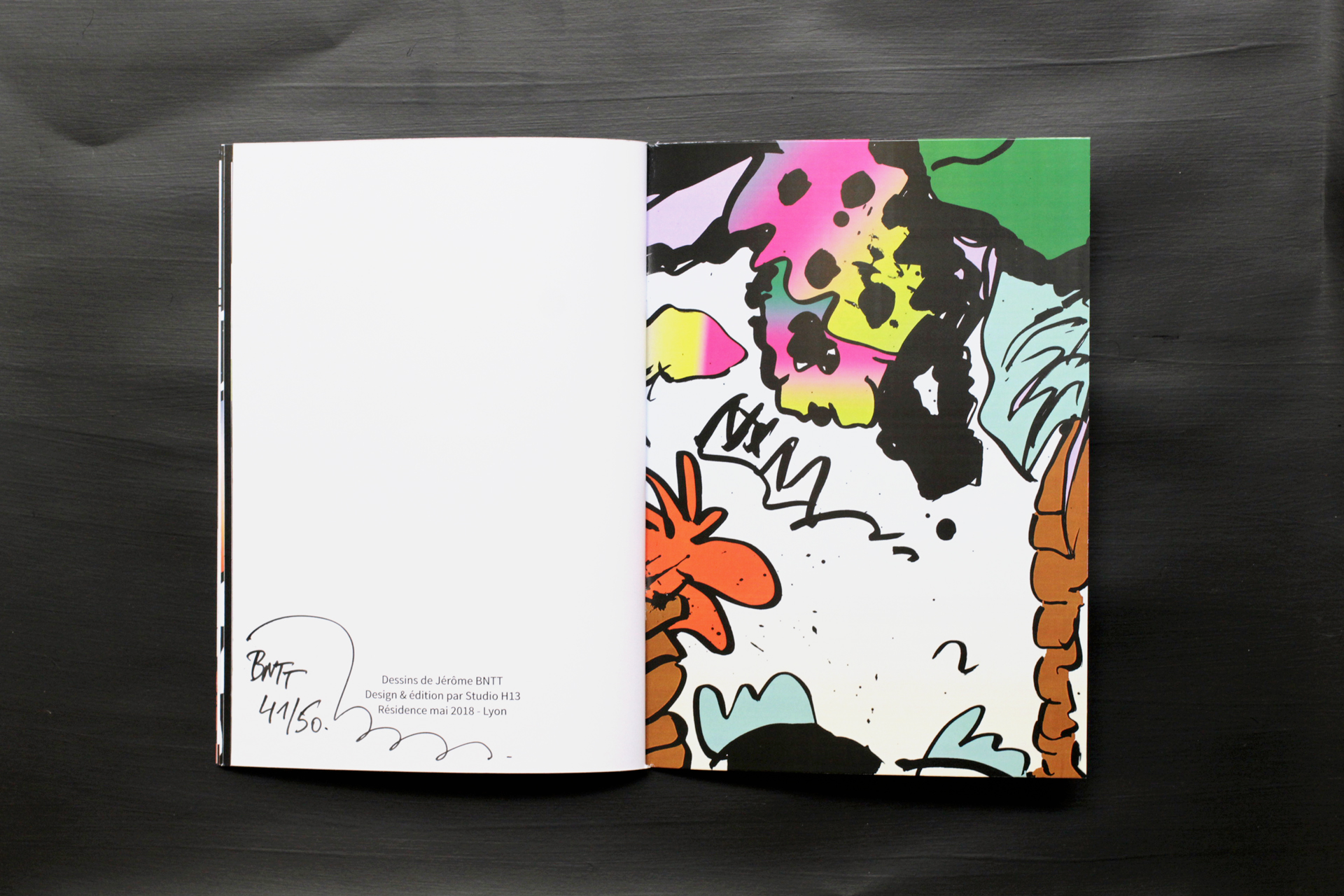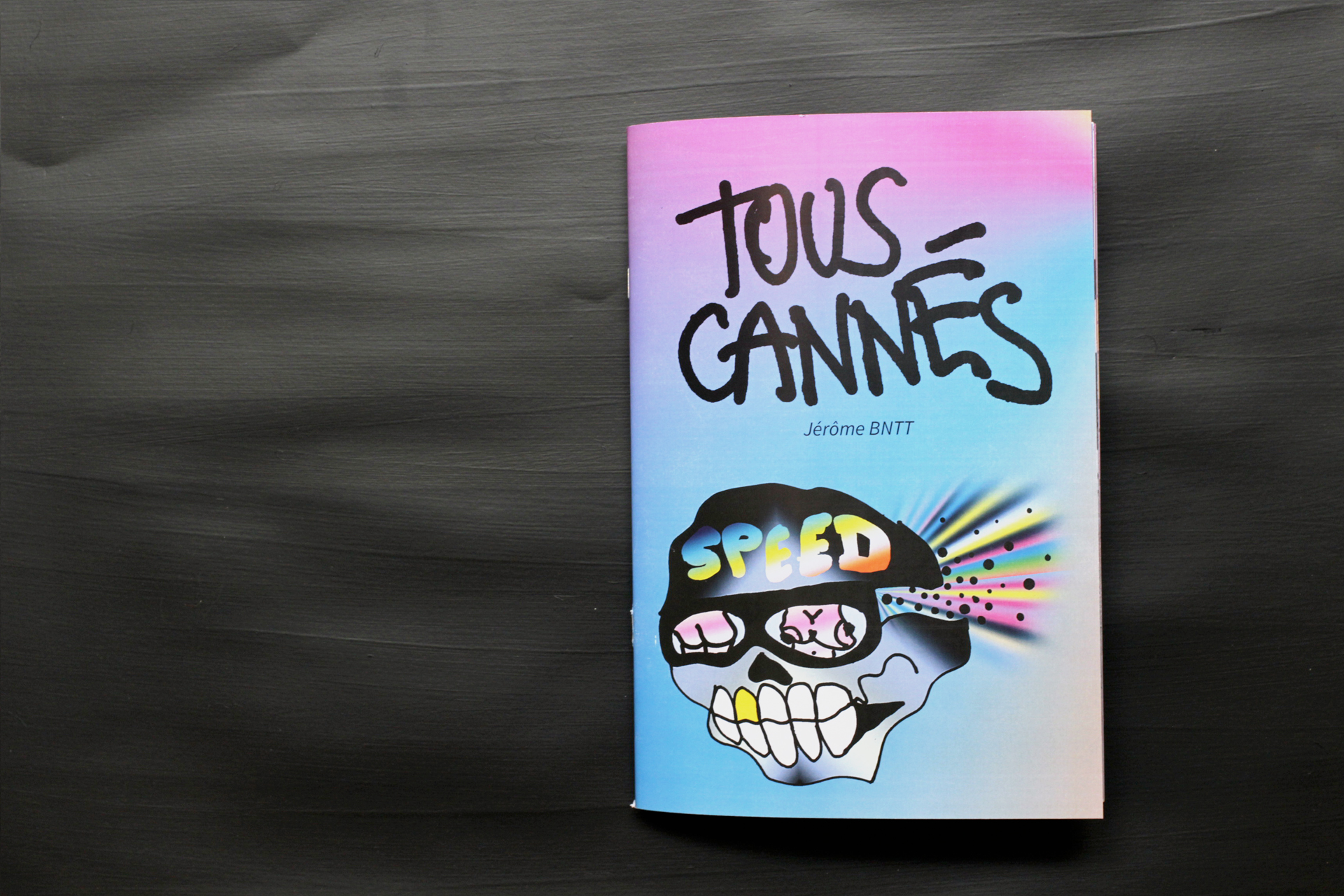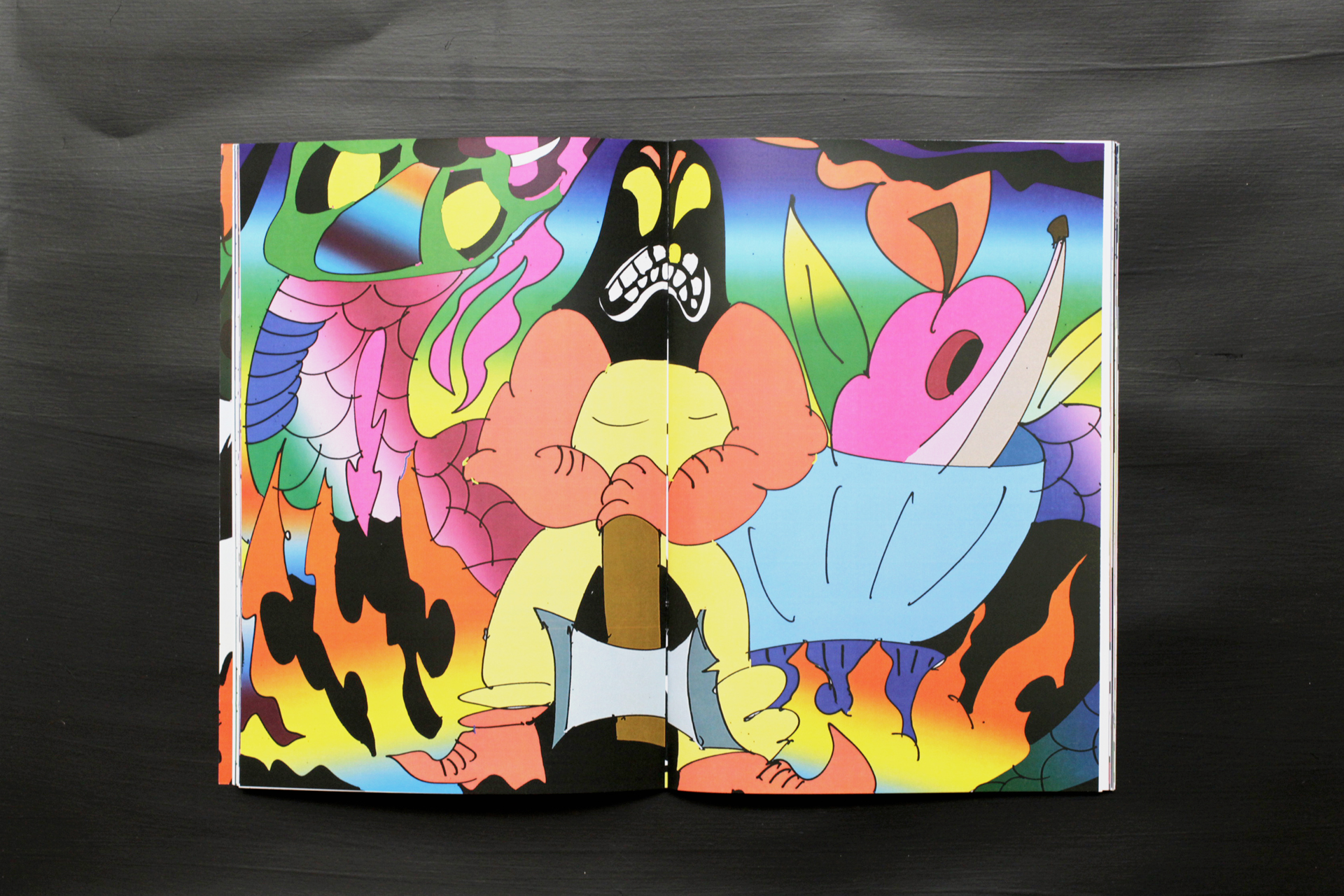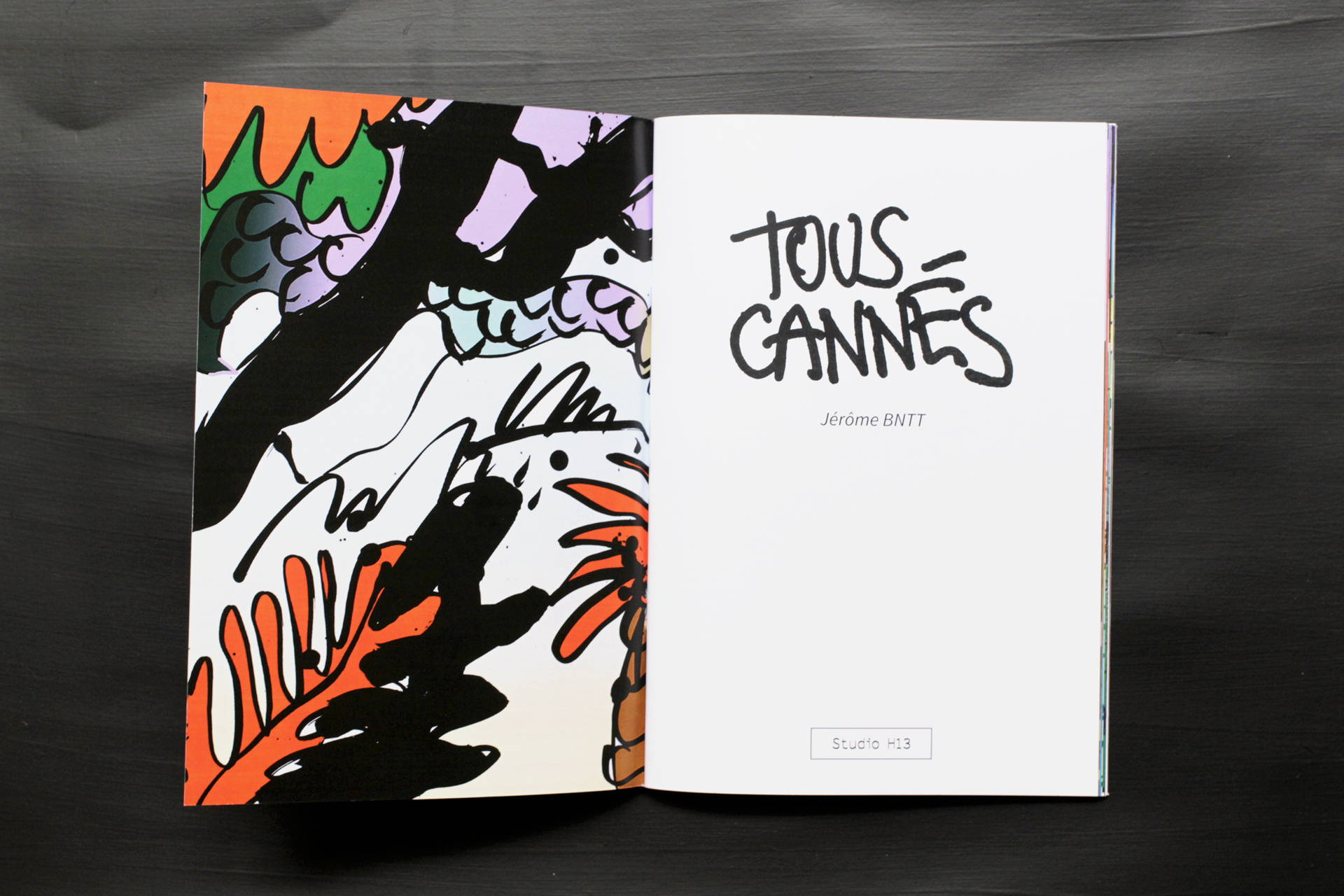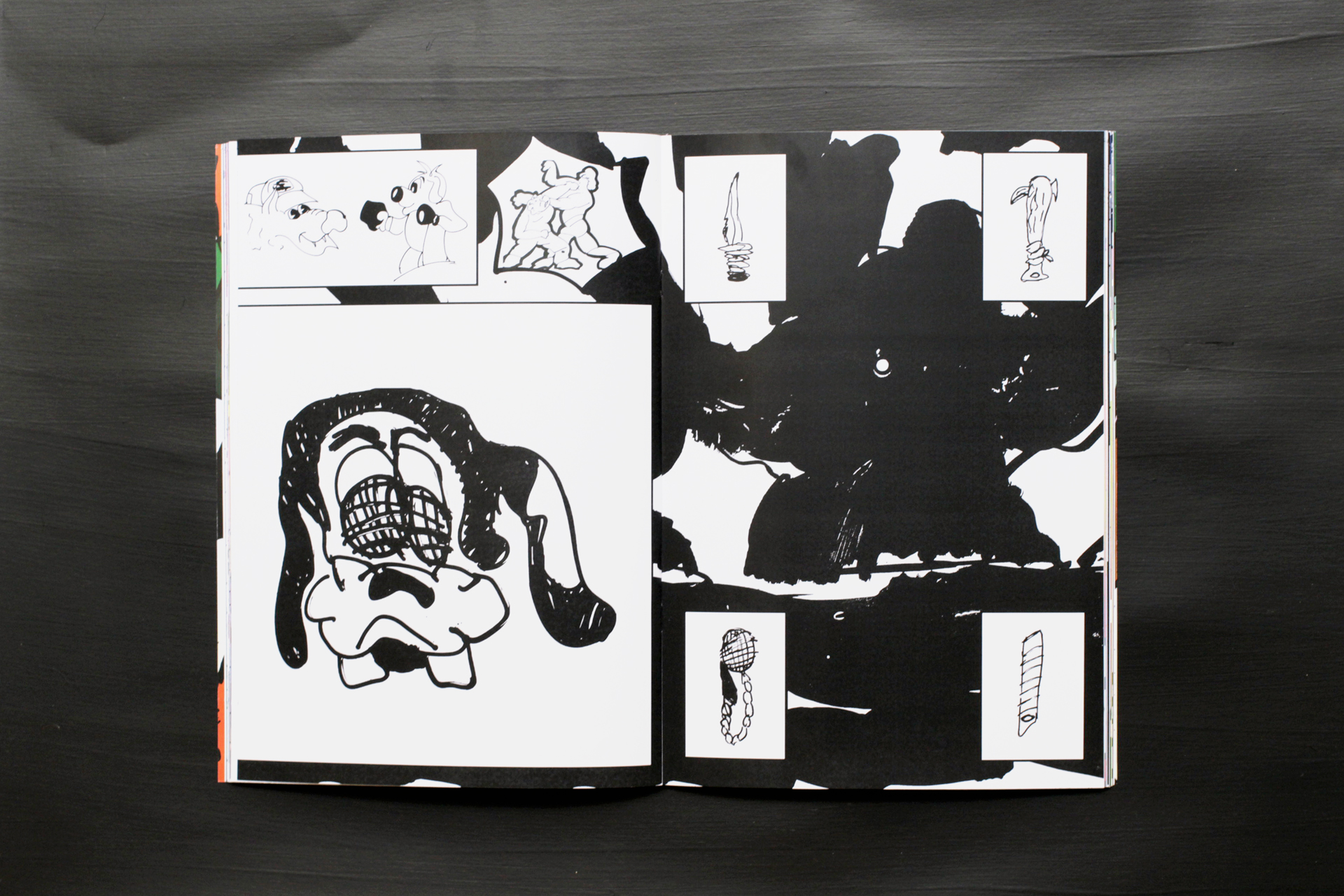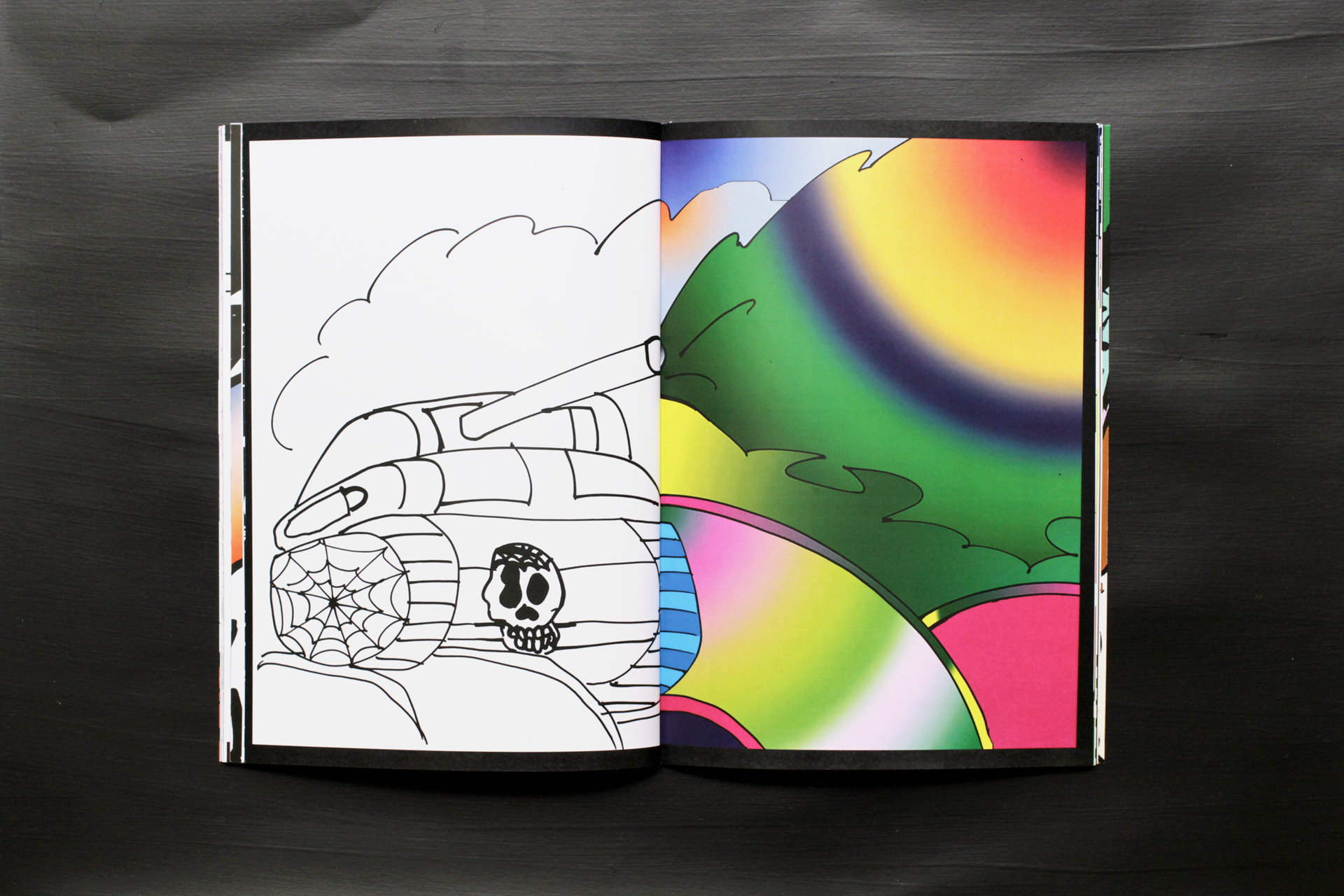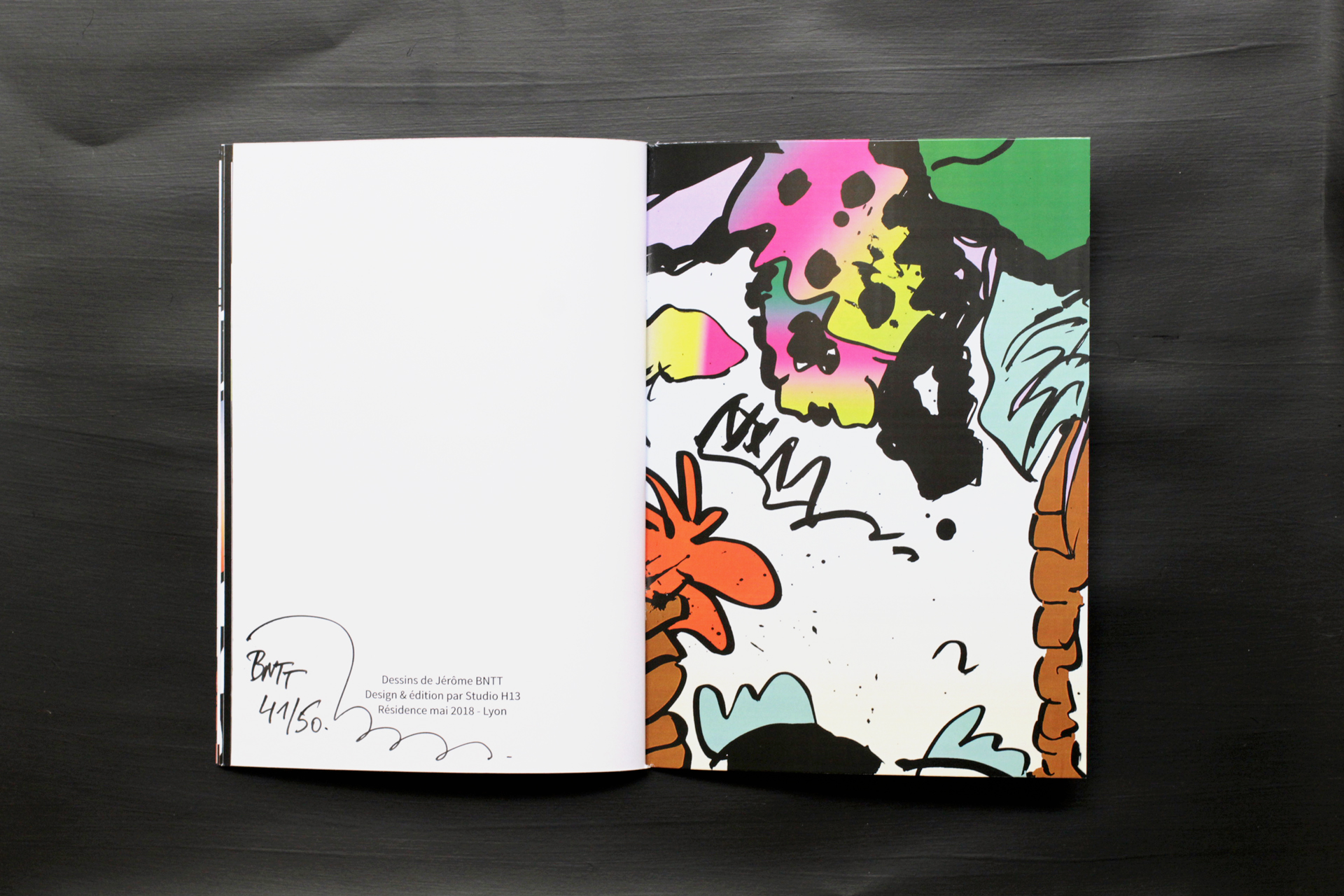 Tous cannés by Jérôme BNTT
"Tous cannés" is the result of a two weeks residency by Jérôme BNTT at Studio H13 in april 2018.
Full color printed on mat 160g + 300g by Studio H13 in Lyon.
Edition of 50 Hand-numbered and signed by the artist.
With A3 Sticker screenprinted sheet by Inkpress & Studio H13.
Size: A4