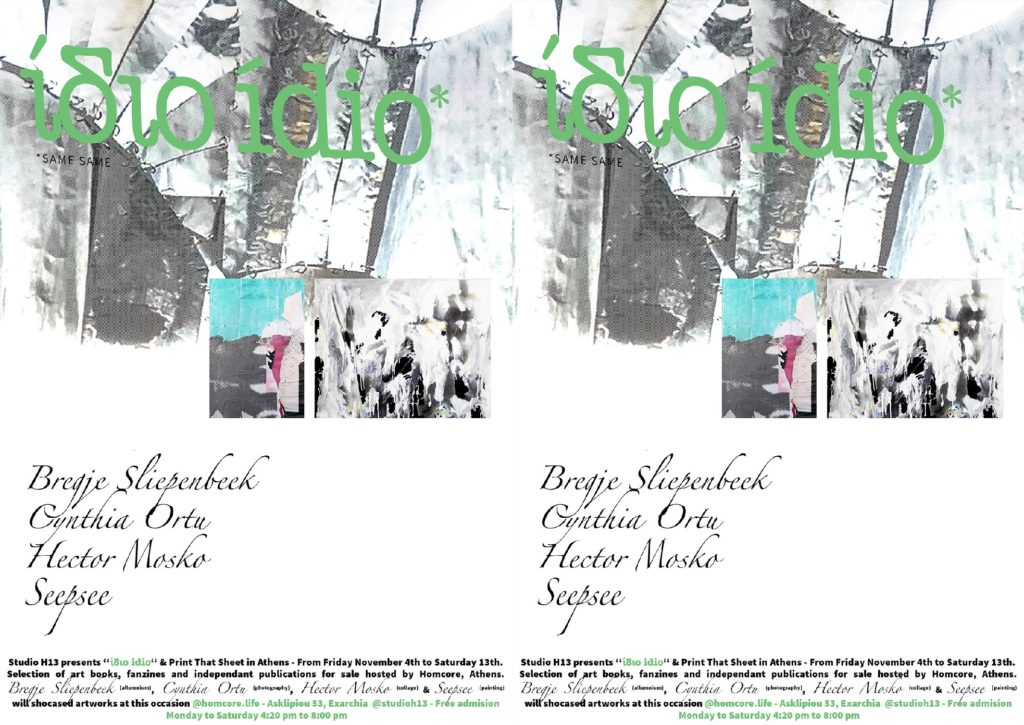 IDIO IDIO – SHOWCASE & BOOKSHOP IN ATHENS, GREECE.
We are really glad to present "idio idio" in Athens, Greece. This November 4th to 13th, we will run a Print That Sheet event generously hosted by Homcore.life in Exarchia, Athens.
A selection of H13 Bookshop art books, fanzines and independent publications from around the globe will be presented and available for sale during these 10 days.
Also, discover four new artworks by Bregje Sliepenbeek, Cynthia Ortu, Hector Mosko & Seepsee aka Delta Kapa showcased in this same space. 
Free admission at Homcore, Asklipiou 53, Exarchia, Athens.
From Friday 4th to saturday 13th of November 2022, from 4:20pm to 8pm.