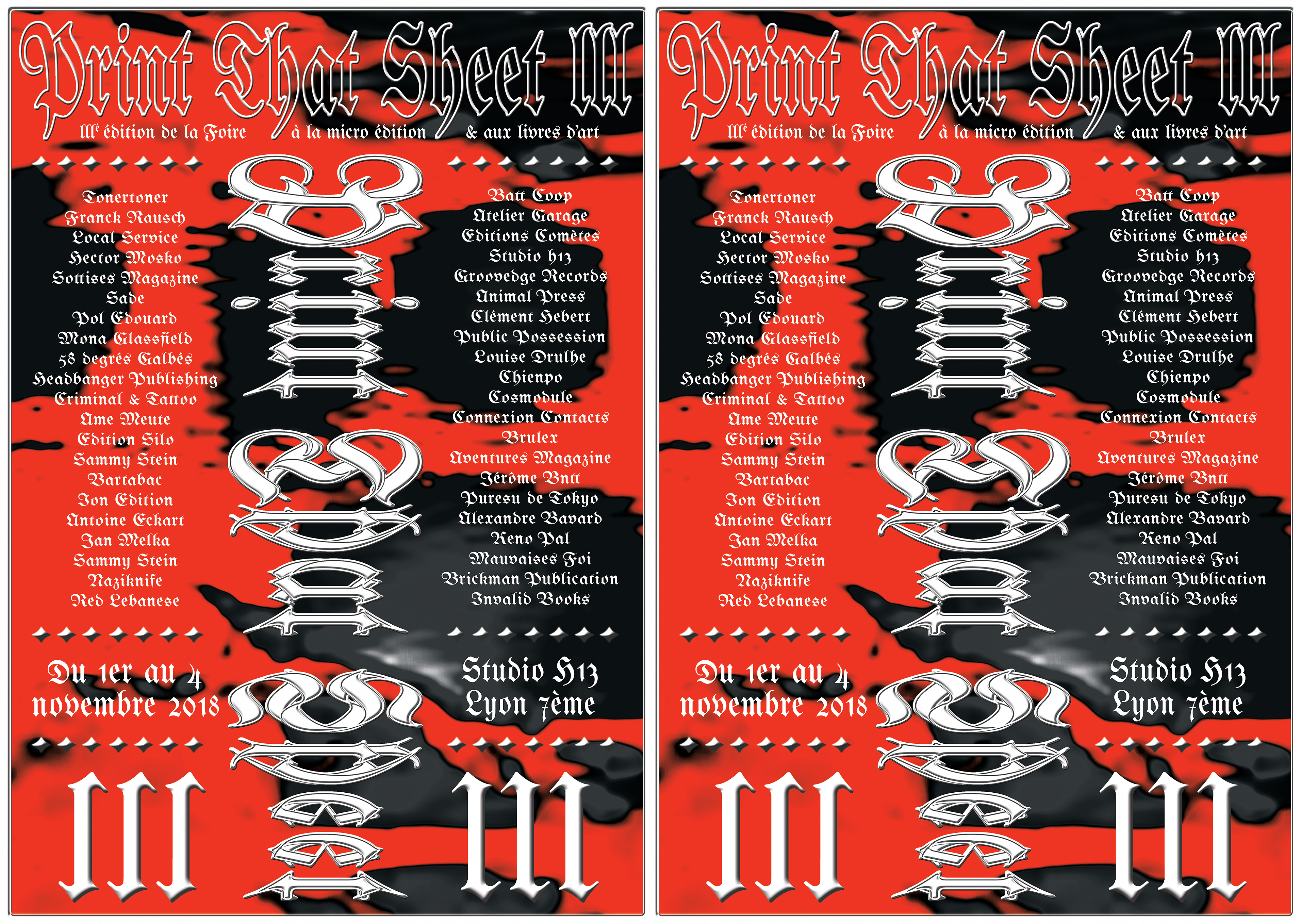 Print That Sheet again!
The Lyon's art book fair by Studio H13 is back for four days of underground publications, experimental comics, design books & artist portfolios presented and for sale from Thursday November the 1st to Sunday 4th.
Books were collected and selected by Studio H13 to show how the edition world is going & where. But before all from where.
Discover big publishing houses or very hide ones and purchase the books you enjoyed.
Check the week-end program with workshop, exhibition, concerts etc…
https://www.facebook.com/events/451294752061921/