"A.T.R" "A Todo Ritmo" solo show by Antonin Hako
After two weeks of residency in our atelier in January 2020 we release a book and a show.
Antonin Hako worked with black paint on white paper to express his feeling of oppression by the surrounding society.
He paint more than 250 artworks to convey the constant profusion of images.
He, then, assembled 9 per 9 and memorised the compositions made to repaint them by memory in a limited period of time.
This is what we show as sort of exercices in our collaboration edition project.
Antonin then decided that the exhibition was going to display his colored paintings sharing the same process instinctively.

Exhibition open till march 22nd. Lyon.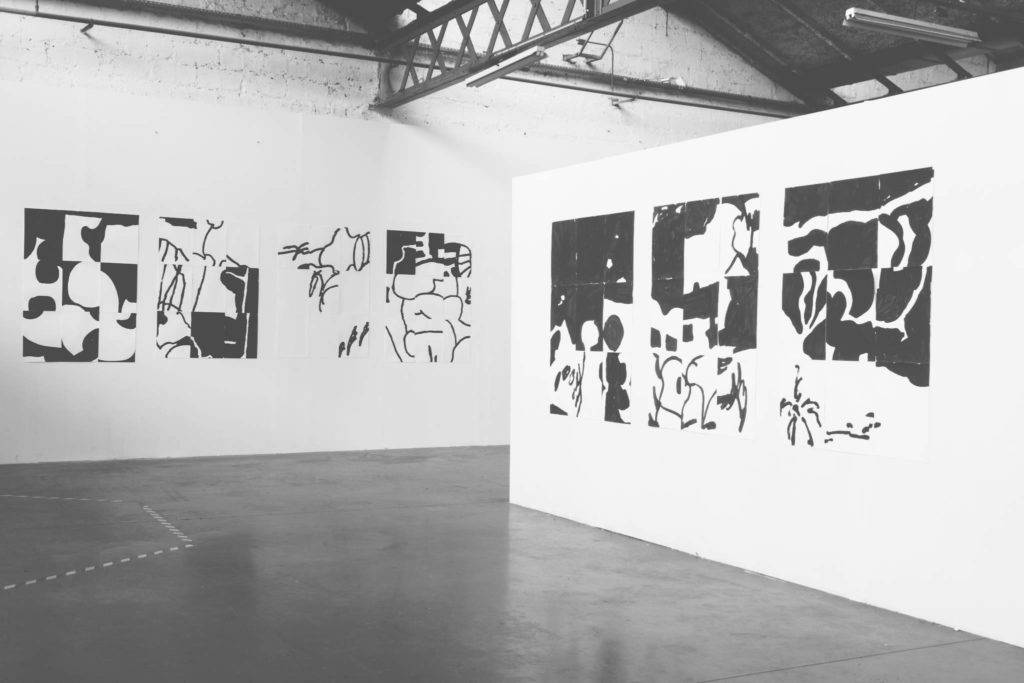 Photo by Ghislain Mirat.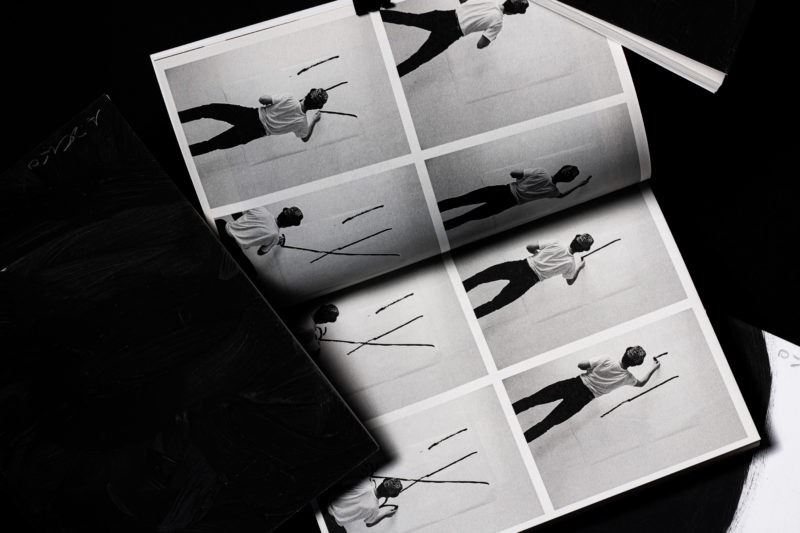 Photos by Atelier Draphique.