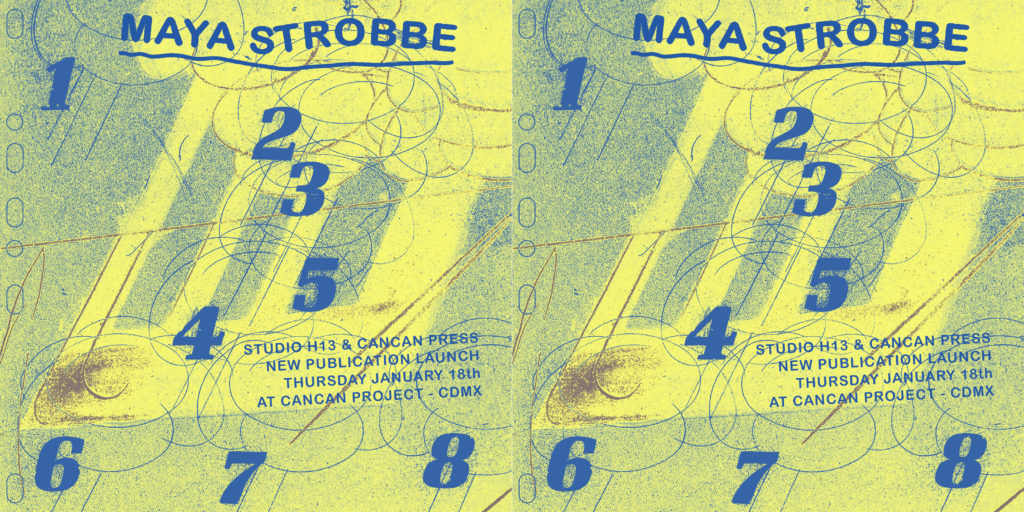 "12345678" PUBLICATION LAUNCH & SOLOSHOW BY MAYA STROBBE IN MEXICO CITY.
We are really glad to present "12345678" in CDMX, Mexico. This January 18th, we will launch a new publication by Maya Strobbe.

We worked together first with Maya to imagine and design this project. Then with Cancan Press to print it.
It is a wonderfull 20x25cm, 32 pages, 3 color Riso book of drawings by Maya.
Co-published by Studio H13 & Cancan Press.
Visit the Cancan's Mexico City Studio and discover some original works from this talented artist from Belgium.
Get your copy of the book there or via our website for Europe shipping from January 18th.

To see the catalogue of Maya' Solo show, contact us at h13studio@gmail.com