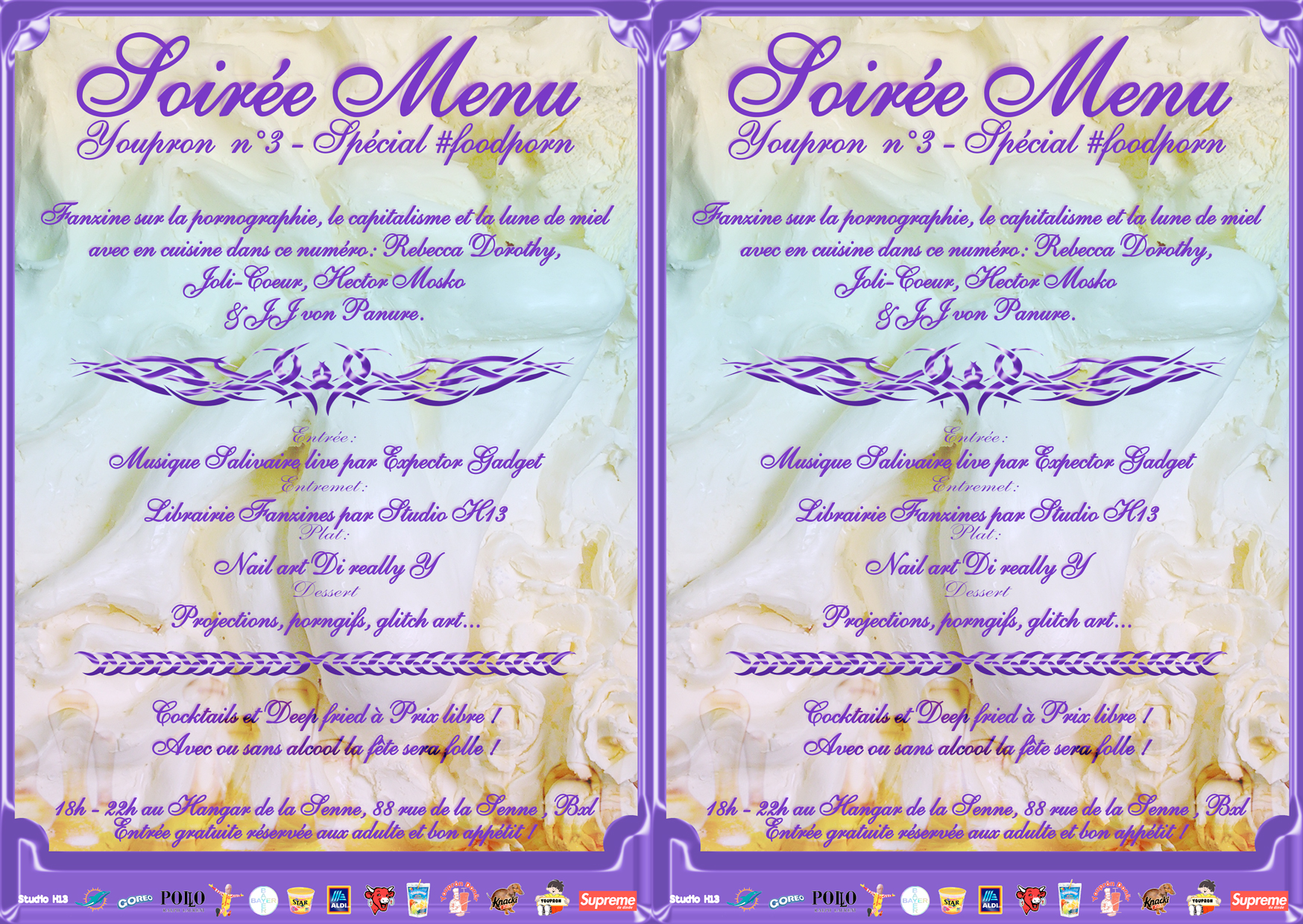 YOUPRON III is cuming.
Special numero about pornfood
Bon appétit bien-sur!

Youpron is activist porn & pop zine. Created by Marion Aeschlimann x Benjamin Villemagne in 2017 to talk about what they see as a paradox between pronography and pop-culture.
In this special foodporn numero you'll find collaboration with Rebecca Dorothyx, Joli-Coeur, Hector Mosko and Studio H13.
Pre-launch in Bruxelles at Brasserie de la Senne in august the 29th.
Launch in Lyon at Studio H13 in October the 17th.