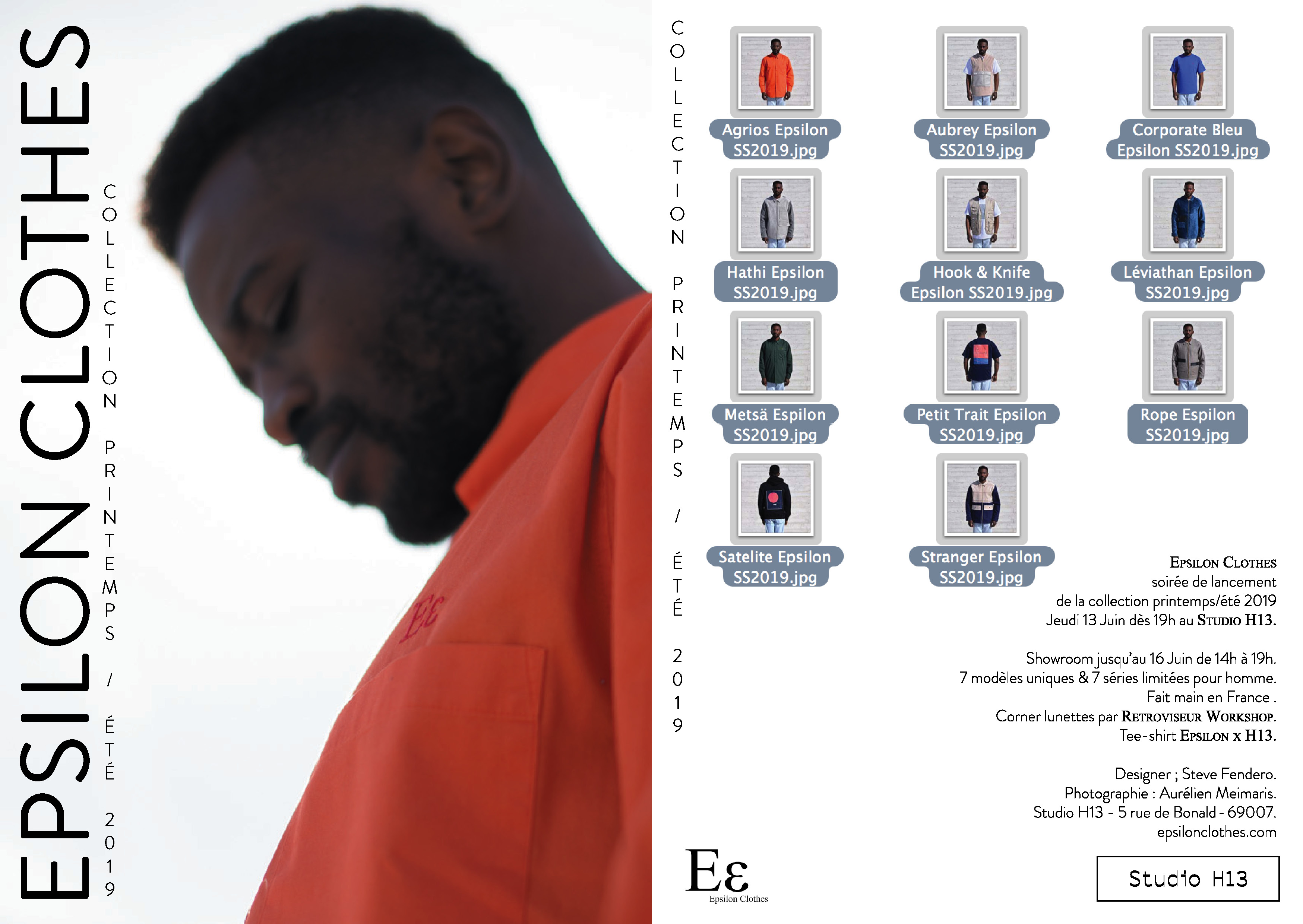 Collection launch for Steve Fendero & Epsilon Clothes at Studio H13.
Already presented at Studio H13 as a showroom and men fashion collection launch we kept following the work of Epsilon Clothes and Steve Fendre (founder & designer – former Hermès Staff).
This prêt-à-porter brand for men is getting better season after season.
Always working with luxury matters and hand-mande in France the work of Steve Fendero is floating between streetwear and very high fashion.
Only limited pieces or unique piece presented from Thursday June 13th at the gallery 5 rue de Bonald.