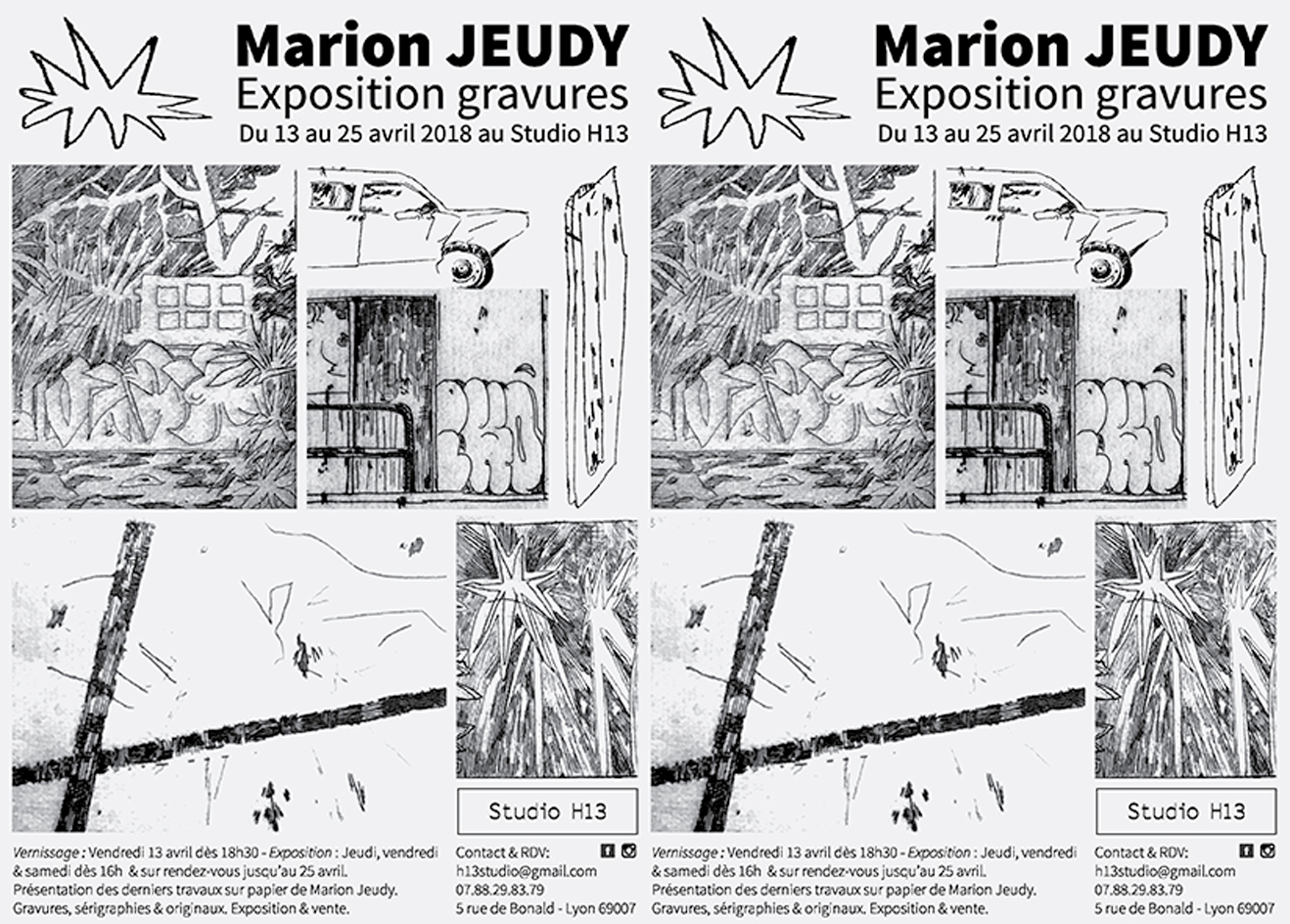 Marion Jeudy presents her last engraving works at Studio H13
From photography to graphic design, Marion Jeudy's composition needed to be engraved or printed to be so powerfull.
The artist is still a student at Strasbourg school of beaux arts en use it to experiment.
From april 13th to 25th at Studio H13 – Lyon.